The Nigerian Meteorological Agency (NiMet) has signed a Memorandum of Understanding (MoU) with Bayero University Kano (BUK) to establish more meteorological stations in the country.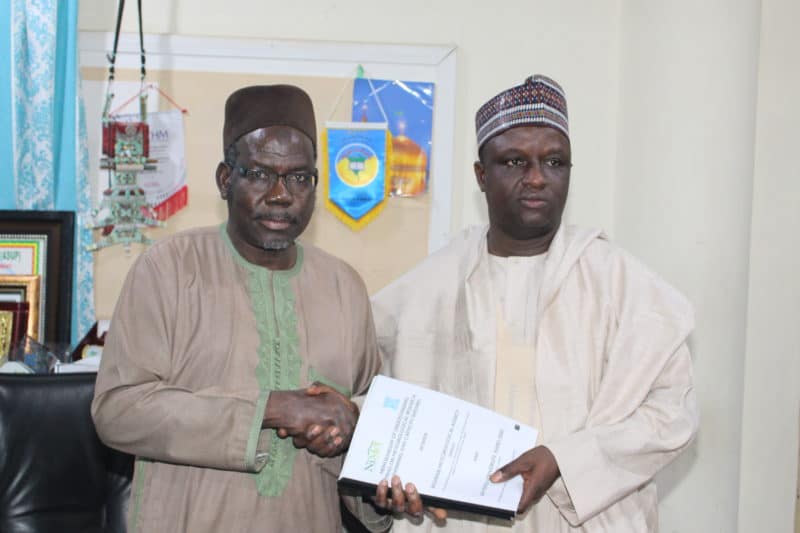 Prof. Sani Mashi, NiMet's Director-General, disclosed this in a statement signed by Mr Muntari Ibrahim, General Manager, Public Relations, NiMet, on Friday, June 1, 2018 in Abuja.
Mashi said the MoU was borne out of the need for a mutually beneficial synergy between the agency and tertiary institutions in Nigeria to meet the 'one station in every 100 kilometres' requirement of the World Meteorological Organisation (WMO).
According to him, NiMet will continually provide weather and climate advice to sectors that require the services in order to ensure that development under any guise is sustained.
He said that the agency's partnership with tertiary institutions in Nigeria would increase its density of meteorological stations.
"To actualise this, we need partnerships. Bayero University, Kano, is a second generation university, which informed our decision to include her among the list of 34 Universities to kick start the phase one programme of partnerships.
"With these collaborations, the negative effects associated with weather and climate would be reduced due to the efficacy of forecast issued by NiMet.
"The collaboration between the Nigerian Meteorological Agency, NiMet, and Bayero University, Kano, will also involve training of staff of the University on Instrumentation and accurate weather forecasting.
"It also includes hands-on training on observation by making effective use of the weather station installed for them at the University by NiMet," he said.
The Vice-Chancellor of the University, Prof. Muhammad Bello, who restated his commitment to work with NiMet, promised to adhere to all the obligations prescribed in the MoU.
The News Agency of Nigeria (NAN) recalls that the agency had recently formalised the synergy with Ahmadu Bello University, Zaria, where it inaugurated a meteorological station.
By Sumaila Ogbaje