A space engineer, Prof. Spencer Onuh, says the Nigerian space programmes need to engage the relevant stakeholders to harness the benefits in space science technology.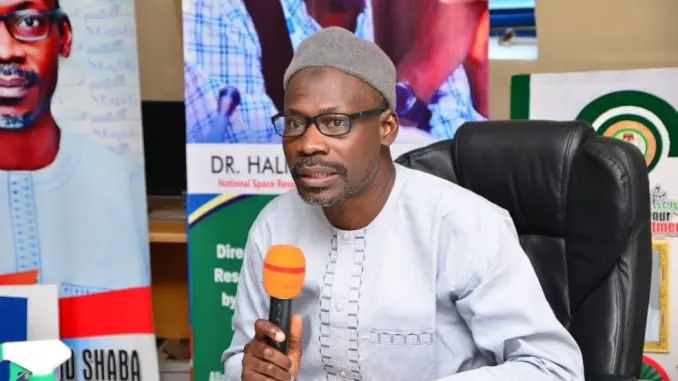 Onuh, in an interview in Abuja, said people that constituted the informal sector like the farmers, entrepreneurs can be trained on how to use information from space.
"Many people just know that I can use my Automated Teller Machine, my mobile phone but the farmer, fisherman, town planners can use the space programme as well.
"They are not really aware of how they can get this information for what they do and apply it to improve their businesses and entrepreneurship ventures.
"There are organs of government in place like the National Orientation Agency that can pass this information, these people can be reached through their leaders, unions,'' he said.
Using those platforms, the expert said that they can be informed on how to link their activities to space programmes for information.
"Before you know it, the space programme application will become a norm for people to go on the space programme archive for data, information," Onuh said.
He also said that for Public Private Partnership, the government can be engaging with investors as well as businessmen.
Onuh added that to capture, download a process from some space data of about 15 seconds, can cost up to $25,000.
"If you have a business man who is interested and can invest in earth observation, he can archive the data and anyone who wants data will pay a token,'' Onuh said.
"That is how it is done even in advanced countries, the government has now brought space data down to the people.
"If anyone wants any information, data from space, they should go to those private companies rather than approaching the government," Onuh said.
The expert, while regretting how impatient Nigerian investors can be, said they can invest in communication satellites while businessmen looked towards Earth Observation, Navigational satellites.
Onuh said that considering the challenges facing the country and being as an African country covered in clouds, a Synthetic Radar Aperture satellite was suitable for Nigeria.
"I will suggest a Synthetic Radar Aperture satellite so that either night or day, cloud or not, you can capture your data and process clear information.
"Though it is expensive and the process is longer, but it is useful, longer and doable,'' Onuh said
He also recommended continuity in the Nigerian Space programmes, adding that space science technology development is an evolving one.
"Space programmes require infrastructure, we are not concentrating on infrastructure very much and we need to empower its channels to carry out those infrastructural development.
"In continuity, there is a convergence between the government and its agencies, the agencies give the government ideas and push to ensure that its mandates are achieved,'' he said.
By ijeoma Olorunfemi