The Food and Agriculture Organisation (FAO) has identified Transboundary Animal Diseases (TADs) and Zoonosis as one of the major challenges constraining the country's agricultural sector.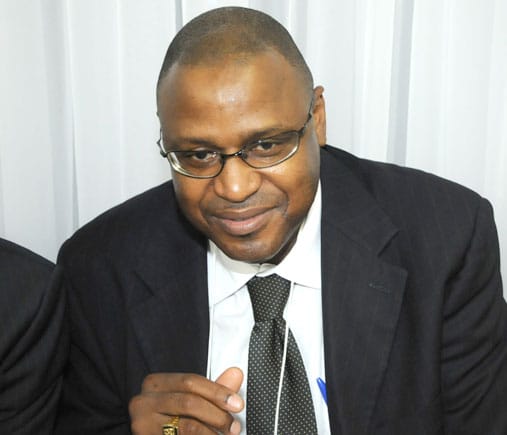 Zoonosis is animal diseases transferable to man.
Mr Suffyan Koroma, the FAO Country Representative made this known in Abuja on Monday at a three-day training on Good Emergency Management Practices (GEMP).
Koroma, who was represented by Mr Columba Vakuru, an Officer in FAO, said that in Nigeria, even though most of the population was rural dwellers who engage in animal herding and subsistence farming, livestock contributed only about one-third to the agriculture sector.
"Apart from the income the country derives from oil production, the full potential of its livestock resources remains under exploited.
"This is because there are many challenges presently constraining the sector which include the occurrence of TADs and Zoonosis such as Foot and Mouth Diseases (FMD)," he said.
He identified other challenges to include an under resourced veterinary services, limited technical expertise, lack of appropriate policy and regulation frameworks.
Others are poorly organised livestock value chains and low capacities for effective animal diseases surveillance, detection, preparedness and response to outbreaks.
"Since 2015, several outbreaks of highly pathogenic avian influenza (HPAI) and H5N8 in many states have underlined the ever-present threat of emergence and re-emergence of TADs and Zoonosis.
H5N8 is a sub type of Influenza A virus considered one of the less pathogenic sub types for humans.
"Therefore, an animal disease emergency such as an outbreak of a transboundary animal disease has always serious socio-economic consequences if there are no proper emergency planning and response team.
"Emergency management planning principles are essential to effectively manage TADs toward the common goal of protecting animal resource, sustaining livelihood and safeguarding the public and environment.
"This training will prepare competent hands to promptly and swiftly respond to any emergency zoo sanitary situations in the country," he added.
The country representative, however, said that for effective prevention and control of animal diseases, FAO would wish to emphasise that harmonisation and coordination of disease control measure was a way to go in Nigeria, Africa and beyond.
He further enjoined participates to galvanize their intellects and focus their energies to meet the set objective of the training.
Dr Olaniran Alabi, the Director, Department of Veterinary and Pest Control Services, Federal Ministry of Agriculture, said that the ability to manage disease events effectively depended on preparedness, skills and utilisation of resources.
Alabi said that the training would therefore enhance the participants' knowledge and skills in best practices, while managing emergency situations at all levels.
"I have been informed that the resource persons on this subject matter are experts who have interacted with others across the globe and are generous to have come and share their vast experiences with us.
"I will like to appreciate the efforts and support of the FAO for supporting this training. FAO has always been with us particularly in our moments of critical needs," he said.
NAN reports that the training with the theme: Strengthen Capacity to Manage Animal Disease Emergencies in Nigeria brought participants from the federal and state ministries of agriculture.
By Philomina Attah and Kudirat Musa