The Nigerian Institution of Civil Engineers (NICE), Lagos Chapter, has advised Nigerians to embrace the polystyrene' construction technology to reduce construction cost and increase housing delivery.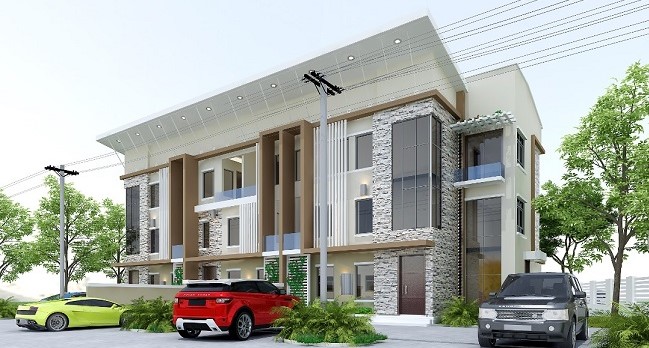 Mrs Lola Adetona, Chairman of NICE, made the disclosure while canvassing the adoption of the Expanded Polystyrene (EPS) technology during the Institution's industrial visit to Monumental Works Ltd., in Lagos.
The Expanded Polystyrene (EPS) is an innovative building material that lends to the design and structural integrity of building projects.
Adetona said that the visit was to enhance the skills and capacities of the engineers, through acquaintance with the latest trends of construction methodologies.
She said that the knowledge and usage of EPS, introduced in the construction industry in Nigeria about three years ago, was relatively low.
"Because of the economic benefits of the EPS, the Institution has deemed it fit that civil engineers should acquaint themselves with it as an alternative to the sand and cement blocks.
"We recommend the new EPS construction method because of its adaptation to the country's climatic environment and adoption in most developed and developing countries.
"We are in technology-driven world; so, let's change the old construction method by our forefathers and embrace the latest construction technique using the EPS, which is world best practice in housing construction," Adetona said.
Earlier, Mr Olufemi Ogundare, Managing Director, Monumental Works Ltd., said that the EPS, if adopted in Nigeria, could be used to build more affordable houses at lower cost to reduce the housing deficit.
Ogundare said that EPS panel was cost-effective and could save over 60 per cent of the cost of construction, compared to sand and cement blocks.
According to him, EPS panel is easy to install and has speedy execution such that construction of buildings can be completed within an interval of seven days.
"The most economic benefit of EPS is its lightweight, meaning that it does not exert heavy pressure on the foundation that may cause a collapse.
"This implies that any building constructed with the EPS panel can stand the test of time.
"The material can be deployed in every housing development and environment, particularly earthquake-prone areas.
"It is strong and gives more security; unlike the sand and cement blocks, which can easily be pierced by a bullet from robbers," Ogundare said.
Also speaking, Mr Oladotun Lasoju, Director, Lagos State Ministry of Works and Infrastructure, urged the developers, particularly civil engineers, to embrace the technique and improve on their service delivery.
Lasoju said that EPS was now available in building materials outlets across the country, saying that an industry located at Abuja was specialised on its production.
By Lilian Okoro