The Association of Waste Managers in Delta State has called on the public to have attitudinal change toward disposing their waste for cleaner environment and healthy living.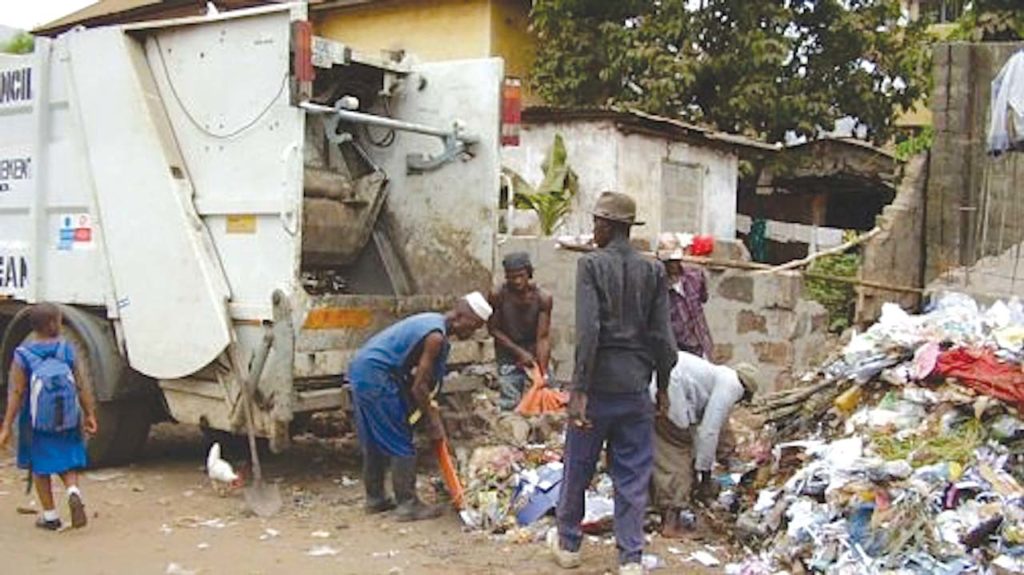 Its President, Mr Samson Osuare, made the call in an interview in Asaba, the state capital, on Sunday, May 30, 2021.
Osuare said: "One of the challenges facing members of this association is the attitude of people toward disposing their waste.
"They indulge in indiscriminate dumping of refuse, burning of refuse and burying of refuse.
"This is prohibited. Delta Government has a Sanitation Law that was reviewed in 2004.
"Any one caught throwing or dumping refuse indiscriminately will pay a fine; if you are not registered with a Private Sector Participation (PSP), it is also an offence under the Delta State Sanitation Law."
The president urged the state residents to patronise the Private Sector Participation (PSPs) in disposing their waste.
According to him, the organisation has been sensitising people on the need for proper waste disposal and the need to use a waste collector.
"We tell them that it is better we pick the waste from the point of generation, which is from their houses and facilities, instead of dropping it at a place that it will not be collected.
"Some people still don't believe that it is their responsibilities to own the environment by being responsible and be in charge of their environment.
"Being in charge means you have to make sure that your environment is clean and habitable and healthy, because that is where you live," Osuare said.
He said that most of the sicknesses like Cholera, Malaria, Fever, and Typhoid were as a result of unhealthy environment.
The association president said that all the sicknesses would be curbed when we all adhere strictly to cleaner environment.
"Keeping our environment clean is not enough, but making sure that the waste we gather is properly disposed.
"Some people expect government to be responsible for evacuating their waste, but it is not so; you are to participate by paying some money to the refuse collectors.
"The state government is to provide a dump site where the refuse will be taken to and further processed.
"The task force is to check indiscriminate dumping of refuse by people who are not ready to comply with the sanitation law and to force them to do so.
"There is a Mobile Court, and if the task force police apprehend you throwing refuse inappropriately, you will face trial, and if found guilty sent to Ogwashi-uku Correctional Centre for one month or more," he said.
Osuare said that if the drainage channels were not properly managed, it would be blocked.
"We have seen cases of people emptying their refuse during rainy season into the drainage channels; the rain water will carry it and block the water is meant to pass, thereby causing flooding.
"Most of the flooding challenges we have is due to blocked drainage channels; we are begging residents in the state to adhere to sanitation laws," he added.
Osuare urged the state government to take a step further and build a modern waste recycling plant called.
By Clara Egbogota