After being mentioned as one of the finalists for the Food System Vision Prize in August 2020. the Rockefeller Foundation has named Darkpore Media Africa LTD as one of the top visionaries after completing an intensive, three-month accelerator.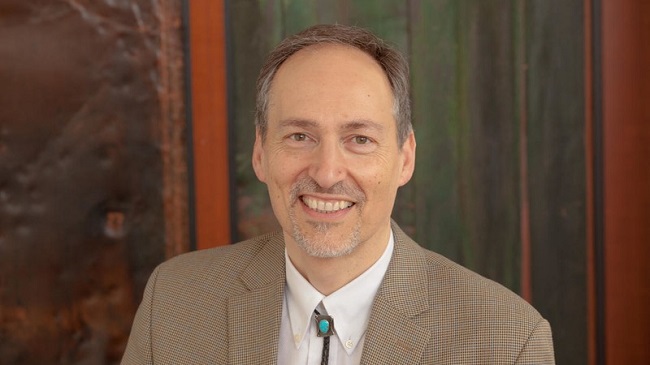 As a top Visionary, the team will be awarded $200,000 to tackle malnourishment in Nigeria, especially since Covid-19 will have long-term impacts on food insecurity, to build a more nourishing food system, where access to nutritious food is a reality for everyone. The team outlines a multi-faceted plan to build a more regenerative and nourishing food system.
The three-month Accelerator focused on stakeholder engagement, storytelling, communications, and action planning through virtual programming and one-on-one mentorship. Following the prize, the Darkpore team will develop graphic novels, romantic comedies, and live festivals all focused on food systems in Nigeria to reach mainstream audiences of primary school kids and teenagers.
Tagged "Food Innovation Nervecenter", the vision identifies six key food challenges for the region, from food waste to aging farmers, and outlines a multi-faceted plan to build a more regenerative and nourishing food system to meet them.
Ahead of the first ever United Nations' Food Systems Summit, the Food System Vision Prize announced its top 10 "Visionaries" who offer solutions to complex food system challenges across six categories: environment, diets, economics, culture, technology, and policy. The winners will each be awarded $200,000 in recognition of their bold ideas for tackling some of the world's most pressing food systems challenges.
The other Visionaries include Arakunomics (India), Lima 2035 (Peru), Re-rooting the Dutch food system – from more to better (Netherlands), Kwayeskastasowin Wahkohtowin (Canada), 7Gen Food System (USA), Eat Right (India), Restoring Nairobi to "A Place of Cool Waters" (Kenya), Stone Barns Center (USA) and From Mama's Kitchen to Metropolitan Beijing (China).
The Food System Vision Prize is sponsored by The Rockefeller Foundation and powered by SecondMuse and OpenIDEO. Winners were selected from a pool of more than 1,300 applicants from 119 countries who responded to the prize's call for researchers, nonprofits, businesses, governments, and other groups focused on food system-related challenges to submit ambitious and attainable plans for regenerative, nourishing food systems by the year 2050.
"It's possible to create food systems that nourish people and protect the environment," said Roy Steiner, Senior Vice President, Food, The Rockefeller Foundation.
"The Food System Vision Prize supports these diverse, game-changing solutions and hopes that they can inform an inclusive dialogue of how to transform the ways in which the world produces and consumes food at the upcoming United Nations' Food Systems Summit," he added.
Later in 2021, the United Nations' Food Systems Summit will gather key players from the worlds of science, business, policy, healthcare and academia, as well as farmers, indigenous people, youth organisations, consumer groups, environmental activists, and other key stakeholders. Attendees will be focused on the same goal – to advance concrete actions and solutions that can bring about tangible, positive changes to the world's food systems.
According to the organisers, the top 10 Visionaries were selected based on their potential to inspire real, positive and bold transformation within specific food systems. Collectively, the Visions include over 100 solutions capable of boosting resilience and future-proofing food systems to tomorrow's shocks, which the Covid-19 pandemic has proved to be essential.
"As we shift from reacting to the effects of Covid-19 to rebuilding a future that is built on self-reliance and resilience, these Visionaries are beacons of light and living models of a better tomorrow," said Kristin Coates, Senior Director SecondMuse.
Sara Farley, Managing Director, Food Initiative at The Rockefeller Foundation agrees: "Each of them shows us that through collaboration, design, and planning, we can be prepared for future shocks and we can thrive in the face of challenges. But more intrinsically, we can all be protagonists in our own future."
"Systems change work cannot be done by a few organisations working in silos. The Finalists represent efforts that have coalesced many voices and perspectives – a key ingredient for systems-level transformation," says Matt Ridenour, Food Portfolio Lead at IDEO.