Cotton farmers in Nigeria may have been given a lifeline following the official registration of two Bt Cotton varieties known as MRC 7377 BG 11 and MRC7361 BG11 by the National Committee on Naming, Registration and Release of Crop Materials.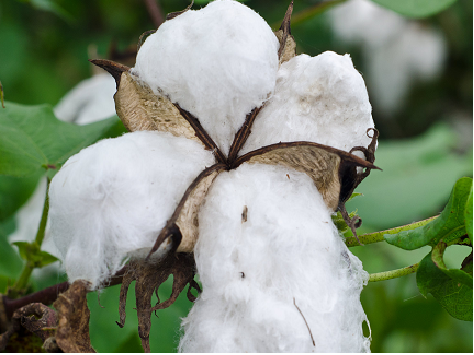 The Director/CEO National Biotechnology Development Agency (NABDA), Prof. Alex Akpa, disclosed in Abuja on Thursday, July 26, 2018 that the approval and registration were granted at the 26th meeting of the committee which held recently in Ibadan, Oyo State.
Prof. Akpa said the official registration marked the entry into the nation's agricultural system, the first home grown genetically modified crop.
"Bt Cotton varieties that have just been registered are highly viable when compared to the local conventional alternative, the yield is 4.1 to 4.4 tonne per hectare while the local variety is 600 to 900kg per hectare," he said.
According to him, there are other crops undergoing confined field trials at various stages in different research institutes across the country.
"With this development, Nigeria has demonstrated that it has the institutional capacity and human resources to safely deploy genetic engineering in the agricultural sector.
"This feat achieved by this registration goes to show also that the federal government investment in our research institute is not in vain.
"With encouragement and support from the government, Nigeria has registered its home-grown GM Cotton saving our farmers the trouble of contending with the local conventional variety which is no longer accepted at the international market," he added.
The DG noted that the development has a wider implication for the socio-economic development of Nigeria as comatose textile industries that have been under lock and key over the years now have hope of resuming production as farmers will have access to high yielding cotton variety.
"This new variety that has just be officially registered has the potential of being adopted in all the Cotton growing zones of Nigeria with maturity of 150 -160 days.
"It is resistant to Bollworm complex, high seed cotton yield, early maturity tolerant to suckling insect pest with fibre length of 30.0 to 30.5mm and a fibre strength of 26.5 to 27.0 g/tex (tenacity) and micronaire (strength) 3.9 to 4.1," Prof. Akpa said.
Both varieties were developed by Mahyco Nigeria Pvt. Limited in collaboration with the Institute for Agricultural Research, Ahmadu Bello University, Zaria.