A lecturer in the Department of Geography, Gombe State University, Mr Iliya Musa, says Nigerian farmers are more vulnerable to the consequences of climate change.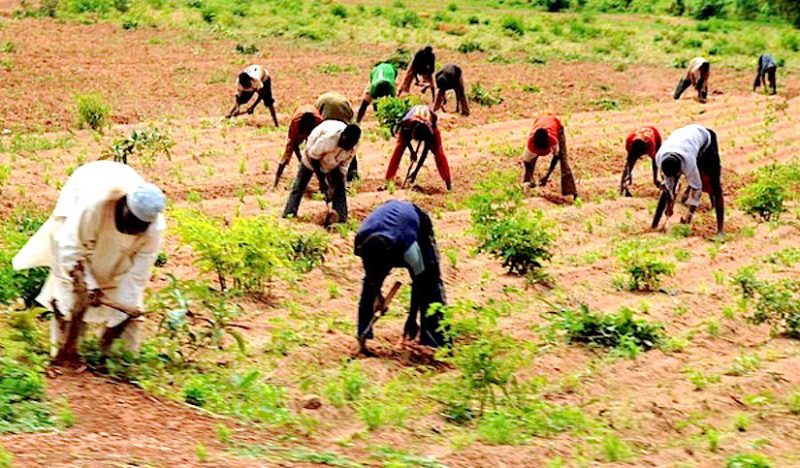 Musa told News Agency of Nigeria (NAN) on the sidelines of a media roundtable on climate change in Gombe, organised by Africa Media Development Foundation.
He said that Nigeria's agricultural sector was very much threatened by the consequences of climate change, adding that the situation appeared grim as the sector gave employment to over 70 per cent of the country's population.
He stressed that the consequences of climate change were a global phenomenon, adding, however, that all stakeholders in Nigeria, including government, citizens and organisations, should make concerted efforts to address climate change issues.
"Nigerian farmers are particularly vulnerable because a larger portion of the citizenry, that is 70 per cent of the population, is engaged in agriculture as their means of livelihood.
"These people are dependent on climate-sensitive natural resources for their livelihood and are, thus, more at risk of being affected by climate change.
"Already, temperature increase of about 0.2 degree Celsius to 0.3 degree Celsius per decade has occurred in the various ecological zones of the country, while persistent drought has characterised the southern Sudan-Sahel region since late 1960s.
"The Savannah areas of Northern Nigeria now have less rainfall, with increase in temperature, and this has reduced soil moisture. If soil moisture is affected, even with the application of fertiliser, you may not have good harvests.
"The change in temperature and rainfall patterns, especially in Savannah areas of Northern Nigeria, every year is leading to poor agricultural output in these areas.
"The impact of climate change on crop production in Nigeria would have tremendous impact on income, employment and food production,'' he said.
Musa said that climate change had made it very difficult for farmers and even weather agencies to predict the onset of the rainy season and rainfall patterns in the country, adding that the development had affected crop cultivation timetables across the country.
He commended the Federal Government's efforts to mitigate the impact of climate change by developing the National Policy on Climate Change and ratifying the 2017 Paris Agreement on Climate Change.
He, however, urged the government at all levels to expedite action on domesticating all international agreements to which Nigeria was a signatory.
The don also called on Nigerians to cultivate the habit of planting trees so as to mitigate the impact of climate change and safeguard the environment for posterity.
NAN recalls that President Muhammadu Buhari on March 28, 2017, signed the instrument ratifying Paris Agreement on Climate Change in Abuja to affirm Nigeria's commitment to the global efforts to tackle the effects of climate change.
By Uwumarogie Peter