The Nigerian Dental Association (NDA) has adopted dates between 2022 and 2024 for the phasing out of dental amalgam in the country.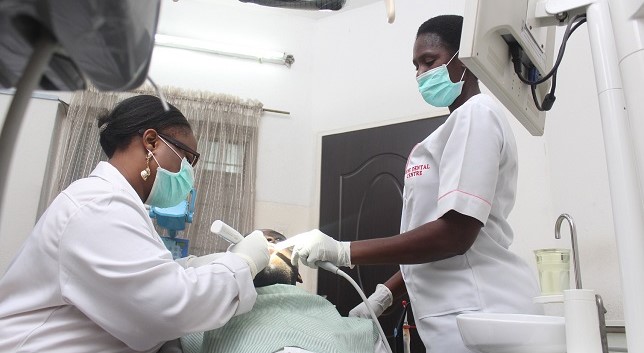 At its 54th Annual General Meeting (AGM) held from November 20 to 21, 2020 in Lagos, the dentists adopted January 31, 2022 for phasing out of amalgam among vulnerable population (children and pregnant women), and December 31, 2024 for total phase out of dental Amalgam use from dental practice in Nigeria among all categories of dental patients.
In a letter dated December 4, 2020, the NDA informed the Minister of Environment, Dr Mohammad Mahmood Abubakar, on its position concerning use of amalgam's proposed dates for phase out.
Consisting a mixture of metals including mercury, dental amalgam is a dental filling material used to fill cavities caused by tooth decay. Mercury-laden fillings are said to cause a range of health challenges such as insomnia, headaches, nerve damage, kidney problems, and respiratory failure.
"It is with great excitement we, the Nigerian team, announce the breakthrough so far coming out from our consistent resolve to make Nigeria mercury-free since 2014. I am happy to inform you that NDA at its 54th AGM approved and adopted our earlier agreement, though with some little adjustment," submitted Dr Leslie Adogame, National coordinator, World Alliance for Mercury-Free Dentistry (WAMFD) Nigeria.
An excited Charlie Brown, President, WAMFD, said: "Nigerian takes a giant step to seizing control of its own destiny – moving toward a toxic-free future in dentistry.  Nagode, Daalu, and O Sheun to the Nigerian Dental Association, and its leaders who have endorsed a rapid and reasonable timetable of four years to phase out dental amalgam – and to phase in 21st century, non-toxic dental materials, to the great benefit of the nation's health and environment."
According to Adogame, at the NDA AGM, WAMFD presented certificates of Mercury-Free Dentistry practice to 25 dental clinics under NDA in Nigeria.
"These clinics are now recognised for mercury-free practise in Nigeria," he added, listing the clinics to include: Regal Dental Clinic, Dr. Hassan Hospital, Hopegate Dental Clinic, Ideal Dental Clinic, Faces & Braces, Divine Dental Home, Kelina Hospital, Britesmile Dental Clinic, Choice Dental Clinic, SS Dental Clinic, Kots Dental Clinic, and Solace Dental Clinic.
Others are Beaconhill, Smile 360, Peve Dental Clinic, Day Dental Specialists, Aquagem, Richmond, Odontoville, SKKY Dentals Clinic, Nene Dental Clinic, Hygie Dental Clinic, Andechristie, Schubb Dental Clinic and Havillah Dental Clinic.
Adogame stated: "The endorsement for amalgam phase out by 2024 for Nigeria populations is a win-win for all Nigerians, for dentists as well as for populations (children, pregnant women, breast feeding mothers and adults) seeking dental care, because amalgam use is history since 2017. Even the dental practitioners are more at risk of mercury amalgam contamination."