With a variety of environmental problems plaguing Nigeria, along with the rest of the world, consumers and executives alike are looking to multinational companies in search of direction regarding sustainable business practices. Following reports that air pollution in Nigeria causes more deaths than both malaria and AIDS combined, companies are beginning to understand the importance of engaging in sustainable business practices in order to reduce their impact on environmental issues such as air pollution, water pollution and oil spills.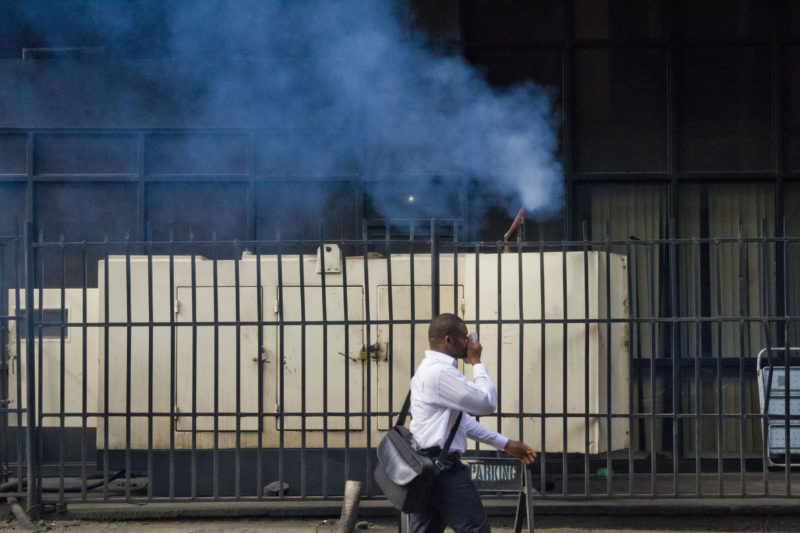 Ongoing Investigation into the Benefits of Sustainability
One study released in March of 2018 looked to explore the impact of economic, institutional and ethical factors as a means to determine and make sense of corporate attitudes towards environmental strategies in Nigerian multinational companies. What the study revealed was that, while the cultural‐based Ubuntu philosophy did play a large role in the decision to engage in sustainable business practices, it was found that peer pressure among the business world is what drives these companies to go green.
Following the likes of Fortune 500 companies all around the world when it comes to earning respect and reputability, businesses in Nigeria are focusing more on sustainability in order to reduce their environmental impact and increase their bottom line, but they're doing so because, in a sense, they feel obligated to in order to compete. At the heart of these sustainable goals lie the interests of the country, as it has been shown that countries who participate in environmentally-friendly practices are more competitive on a global scale as we move further into an age where climate change continues to affect more than simply the way we live.
Economic Drivers for Sustainable Businesses
As Nigeria continues to experience an economic boom that sets the country apart from their African counterparts, executives in these large multinational companies are trying to strike a balance between implementing sustainable practices in order to keep up with stringent social responsibilities while also enjoying certain economic incentives. These drivers are all concerned with how to turn green, sustainable business practices into a way to increase profit while also increasing the market competitiveness of their business. This type of competitiveness is compounded by studies that show that corporations that voluntarily adopt sustainable business practices generally have better organisational processes. This, which is highly beneficial to Nigerian multinational corporations, allows them to perform better across the board and increase their profit while reducing their waste and expenditures.
A Call for Deeper Understanding of Nigerian Environmental Issues
Investors and decision makers in Nigeria seem to lack a clear understanding of the environmental and economic benefits of sustainable practices as they slowly emerge all throughout Africa. As more research is conducted on the impacts of large factories, oil spills and agriculture continue to reveal pending environmental issues, more companies will feel the pressure to adopt greener business practices. However, this pressure isn't such a bad thing. It continues to lead more and more companies across the country, and the world, to craft sustainable companies that are driving economic growth without hurting the environment.
By Cassandra Ally