The Minister of State for Environment, Alhaji Ibrahim Jibril, said on Monday, October 22, 2018 that the Federal Government would continue to free the country from ozone-depleting substances.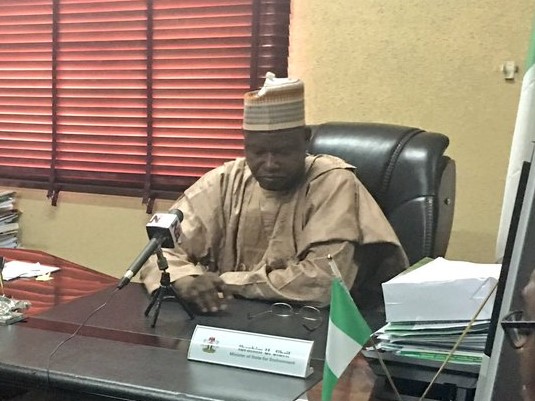 Jibril told the News Agency of Nigeria (NAN) on the sideline of the commemoration of the 2018 International Day for the Preservation of the Ozone Layer in Abuja.
He said that the Federal Ministry of Environment, in collaboration with the Nigeria Customs Service, was checkmating the imported ozone-depleting substances.
"We have tightened up our operations at the ports with active collaboration of the Nigeria Customs Service.
"The Customs is helping us a lot; and we are checkmating those people who are bringing these ozone-depleting substances into the country.
"What we normally do is that, if you import illegally and you are caught, your goods will be sent back to the country of origin,'' the minister said.
According to him, this will tend to continue, to ensure that Nigeria is free of such substances.
Jibril said that his ministry was educating Nigerians on the recycling of raw materials they got from condemned electronic waste (e-waste) to sustain their livelihood.
"We are looking at the possibility of recycle economy. What most people don't understand is that this e-waste contains a lot of metal that are valuable.
"It contains gold, copper, aluminium and other metal materials that are used in the production of e-material.
"So, when their life cycle are done and condemned as waste, they tend to move around.
"What we are doing now in Nigeria is to sensitise people and show them that they can actually get more gold and other valuable, if they go into the field.''
According to him, people can get a lot of copper, silver and other raw materials from e-waste.
By Deji Abdulwahab