The Federal Ministry of Water Resources says it will host a global forum on sustainable solutions to save the drought-ravaged Lake Chad between Feb. 26 and Feb. 28 in Abuja.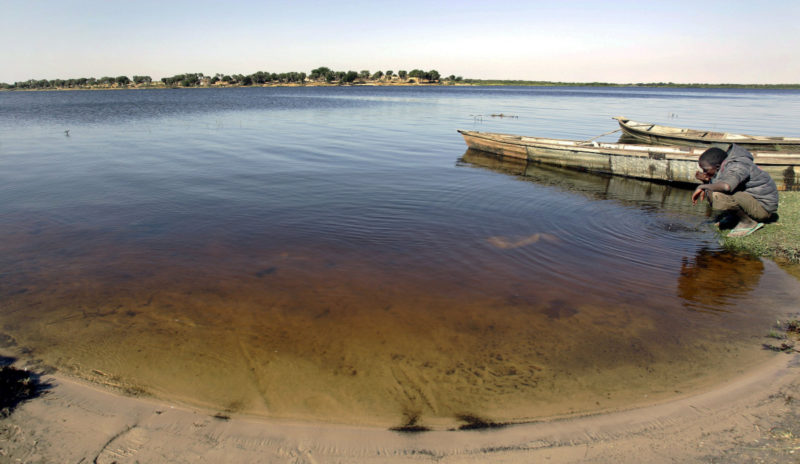 Dr Musa Ibrahim, the Permanent Secretary of the ministry, said this in a statement in Abuja on Friday, January 12, 2018.
He said that the theme of the conference was "Saving the Lake Chad to revitalise the Basin's Ecosystem for Sustainable Livelihood, Security and Development''.
He said that the ministry would hold the conference, in collaboration with the UN Educational, Scientific and Cultural Organisation (UNESCO) and the Lake Chad Basin Commission (LCBC).
According to him, the objective of the conference is to create global awareness on the socio-economic and environmental challenges arising from the shrinkage of the lake.
He said that the forum would be an opportunity to deliberate on the effect of the lake's desiccation on people's livelihoods and security, with a view to developing a comprehensive programme and action plan to address it.
Musa added that the conference would also inform stakeholders on the consensus of opinion on the different solutions to restore the lake.
He said that the solutions included the Inter-Basin Water Transfer (IBWT) project, which was aimed at transferring water from Ubangi River in the Democratic Republic of Congo into the Chad basin.
He said that there was a need to gather political and financial support for the overall restoration of the Chad basin.
News Agency of Nigeria (NAN) reports that Lake Chad is about eight per cent of the size of Africa and the lake is shared by Algeria, Cameroon, the Central African Republic, Chad, Libya, Nigeria, Niger and Sudan.
The eight countries have an estimated population of 373.6 million, with 12 per cent of the estimated population living around the Lake Chad in 2013.
The people living in the basin depend on the lake for water supply as well as farming, fishing and livestock production.
However, the LCBC website says that a review of the hydrology of the Lake Chad Basin shows that in the wet years (years before 1973), water inflow into the basin averaged between 30km3 and 40km3 per annum.
The website says that in the dry years (years after 1974), water inflow averaged between 20km3 and 21km3 per annum, while the lowest inflow – 16km3 – was recorded in 1984.
By Tosin Kolade