Following the successful issuance of its first Sovereign Green Bond, Nigeria has embarked on a follow up scheme for 2018/2019.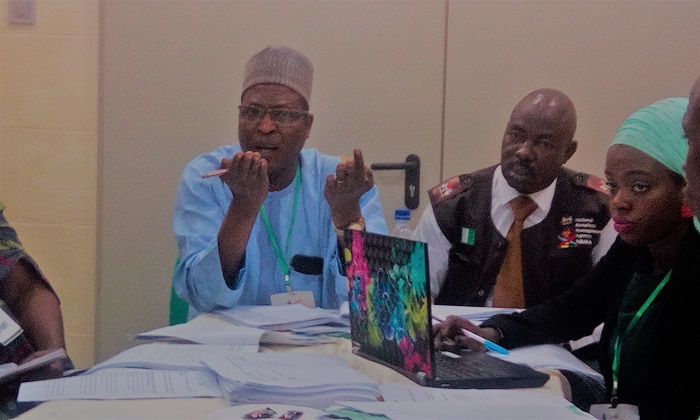 The initial issuance, which enabled the Federal Government raise some N10.69 billion to fund 2017/2018 appropriation projects with climate benefits, is now being followed up with issuance targeting a maximum amount of N50 billion, according to a memo by the Federal Ministry of Environment to the National Council on Environment (NCE), which is meeting in Akure, Ondo State, from Monday, October 29 to 31, 2018.
The green bond is a financial mechanism to facilitate Nigeria meet its Nationally Determined Contribution (NDC) target and low carbon pathway for socio-economic development in line with the Economic Recovery Growth Plan (ERGP).
Director, Department of Climate Change in the Federal Ministry of Environment, Dr Peter Tarfa, at the NCE further described the green bond process as an alternative source of financing to green the budget, fund green projects with measurable emission reduction calculations towards meeting the nation's commitments in the NDC".
Minister of State for Environment, Alhaji Ibrahim Jibril, disclosed recently that government would spend N10.6 billion Green Bond to execute its Energising Education Programme, which entails the provision of solar power to power higher institutions.
In the memo, the Environment Ministry urged the Council to, apart from supporting the development of bankable climate resilient and low carbon projects and programmes, encourage broad-based participation of all stakeholders for the dissemination of information on the green bond process as a source of financing for the implementation of the NDCs.
On the 24th Session of the Conference of the Parties (COP24) to the United Nations Framework Convention on Climate Change (UNFCCC) hold in December in Katowice, Poland, Dr Tarfa disclosed that, for the first time in its history, Nigeria would have a pavilion at the global climate talks.
"Stakeholders are invited to take up space at the pavilion. We are not charging them, but we will appreciate their support towards ensuring that the country's participation at COP24 is a huge success," he said.