The Minister of Science and Technology, Dr Ogbonnaya Onu, said on Tuesday, March 27, 2018 that the Federal Government would use renewable energy resources to increase energy generation.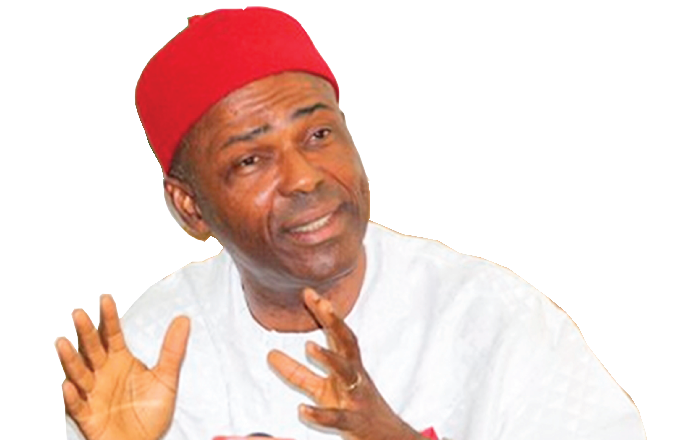 Onu made this known when he received an Energy Charter Mission Team on Energy Investment Risk Assessment (EIRA) 2018 in Abuja.
The team was led by Prof. Jidere Bala, the Director-General, Energy Commission of Nigeria (ECN).
Onu said such effort would assist the nation to produce enough energy needed to grow the nation's economy.
The minister said Nigeria had nearly all renewable energy resources that could help the nation to achieve more than sufficient power desirable.
According to him, a renewable resource can be used repeatedly and replaced naturally.
Onu said the renewable source includes oxygen, fresh water, solar energy and biomass, among others.
However, he said gasoline, coal, natural gas, diesel, plastics and other fossil fuel are not renewable.
Earlier, Bala said the purpose of the visit was to brief the minister on the effort of the team towards assessing and boosting energy in Nigeria via investments.
According to him, EIRA is a publication of the Energy Charter Secretariat that evaluates specific policy, regulatory and legal risks relevant to investments in the energy sector of various countries.
"Presentation of results is in the form of a report containing individual country profiles and a comparative is obtained from the government and external energy experts.
"EIRA assists the government in identifying and eliminating specific risks in their regulatory and legal environment to increase investment inflow.
"The risks assessed are those which countries can control and mitigate through their actions.
"This information will enable governments to increase the robustness of the regulatory framework and induce energy investment.''
Also, Dr Monica Emanuel, Expansion Co-coordinator for Africa, International Energy Charter, said EIRA aimed at providing reliable and useful information to energy aspects of the regulatory and legal environment in countries considered for investment.
According to her, EIRA focuses on three areas: unpredictable policy/regulatory change, discrimination between domestic and foreign investors and breach of state obligatory.
She said the Energy Charter Secretariat in Brussels, Belgium, would launch the first public version of EIRA in autumn 2018 with an increased numbers of countries.
She said the ultimate goal was a full-fledge report, with worldwide geographical coverage.
By Gabriel Agbeja