Vice President, Yemi Osinbajo, on Monday, February 26, 2018 reiterated the Federal Government's unflinching commitment to support all programmes and policies to restore the Lake Chad basin.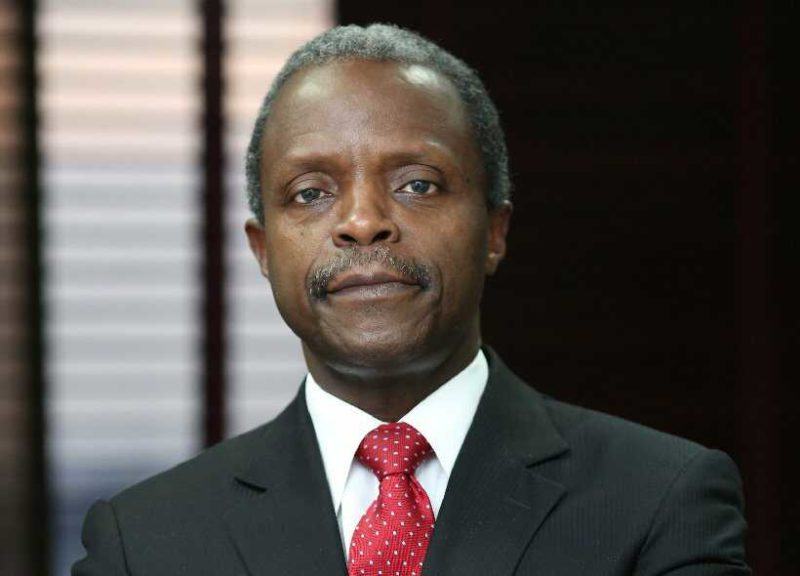 Osinbajo said this in Abuja at the opening of the International Conference on Lake Chad, with the Theme: "Saving the Lake to Revitalise the Basin's Ecosystem''.
According to him, saving the Lake is a huge task that should be done to preserve the livelihood, fight insecurity and solve the humanitarian crises, as the implication of its shrinkage is grave.
Osinbajo said the lake, which had shrunk from 25,000 square meters in the 60's to 2,500 square meters presently, had no fewer than 30 million people relying on it for livelihood.
He said the past 30 years had seen tremendous efforts such as the Lake Chad Basin Water Transfer, and the proposed Inter-Basin Water Transfer project from the Ubangui River in Congo.
"Lake Chad issue is an international issue with a global challenge, saving the lake is preserving the livelihood of millions of people.
"Nigeria would implement all recommendations made to restore the Lake Chad at the end of this conference.''
In his remarks, the Minister of Water Resources, Mr Suleiman Adamu, said despite poverty and the security challenges, the fresh water body was still a source of water supply for drinking, fisheries and other socio-economic activities.
He said saving the Lake Chad in a sustainable manner required the collaboration of all relevant stakeholders, adding that all hands should be on deck to save the lake from extinction.
"The lake is the epicenter of human, animal and plant life for the region, it contains a variety of habitats.
"The UN Environmental Programme in 2006 reported that persistent drought and ravages of rapidly growing human population have decimated it.''
Adamu called on all stakeholders to support the processes to restore the glory of the region, saying that all hands should be on deck.
Mr Sanusi Abdullahi, the Executive Secretary, Lake Chad Basin Commission, said insurgency, climate change, and nonpayment of annual contributions were some of the challenges militating against full implementation of its programmes in the region.
According to him, there is the need to mobilise partnership for reversing the devastating effect of the Lake Chad.
Abdullahi said that the huge progress made toward the realisation of the inter-basin water transfer project to recharge the basin and save it from extinction was worthy of note.
Sanusi said the programme to rehabilitate and strengthen the resilience of the basin was ongoing, despite challenges, and expressed the hope that it would pick up by the end of the first quarter of 2018.
By Tosin Kolade