Shell has said that, following the $40 million direct social investments made in 2019 in Nigeria, the country has emerged the largest concentration of social investment spending in the Group.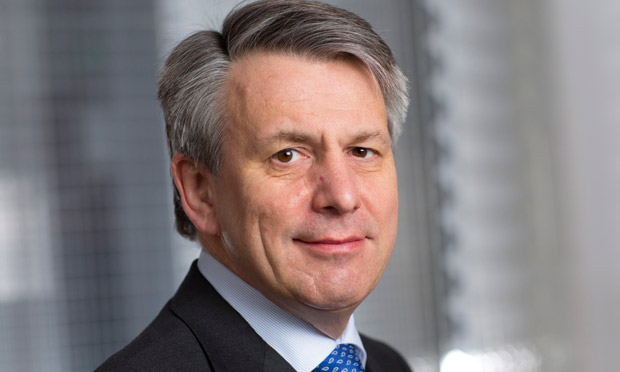 The investments, made by Shell's Nigerian businesses such as Shell Petroleum Development Company of Nigeria Limited (SPDC), Shell Nigeria Exploration and Production Company Limited (SNEPCo) and Shell Nigeria Gas Limited (SNG), were in ventures such as Access to affordable Healthcare, Supporting Education, Enterprise Support, Accelerating Access to Energy, as well as Assistance and Safety.
Describing the nation "as a thriving and vibrant country, offering opportunities for people to improve their livelihoods", Shell disclosed that its companies in Nigeria undertake direct social investment across the country, and community-driven development programmes and initiatives in the Niger Delta.
While the latter focuses on various themes as determined by benefitting communities and delivered through a Global Memorandum of Understanding (GMoU), the former concentrates on community and enterprise development, education, community health, access-to-energy, road safety and, since 2018, biodiversity.
"There are 39 active GMoUs in Abia, Bayelsa, Delta, Imo and Rivers states," said Shell, adding that, In 2019, three new GMoUs were deployed and 10 GMOUs renewed.
According to the organisation, the GMoUs provide a secure five-year funding for communities to implement development projects of their choice. GMoU projects cover community health, education, enterprise development and social infrastructure, such as improved water and power supply, and sanitation. Since 2006, a total of $252 million has reportedly been disbursed to communities through such GMoUs.
In terms of access to affordable healthcare, Shell stressed that the SPDC JV and SNEPCo are supporting 20 healthcare centres and signature intervention projects throughout the country, such as the Health-In-Motion community care programme (which in 2019 In 2019, benefitted 27,490 individuals in Imo, Bayelsa, Delta, Rivers and Ogun states), Community Health Insurance Scheme (which costs individuals $30 per year, covers about 95% of people's health care needs and registered nearly 8,500 new clients in 2019), and the Oloibiri Health Programme (which increased in service utilisation to 4,210 patients in 2019 from an average 833 patients in 2017).
The Oloibiri Health Programme, which refurbished the Kolo General Hospital in 2019, is a Shell-sponsored local government initiative in the Ogbia area of Bayelsa State. It aims to establish the Oloibiri Health Foundation that will institute the Ogbia Health Insurance Scheme.
While supporting education, the firm disclosed that, in 2019, the SPDC JV and SNEPCo invested $7.8 million in scholarships, with over 9,400 secondary school grants and over 6,000 university grants awarded to students.
In the area of enterprise support, Shell stated that, in 2019, 140 people benefitted from the LiveWIRE programme, receiving training in enterprise development and management, as well as business start-up grants.
More than 7,000 Nigerian youths, it added, have so far been trained under the programme and almost 4,000 young entrepreneurs were provided with business grants.
"Two Nigerian enterprises were shortlisted in 2019 for the Shell Global Top Ten Innovators Awards — a global competition which highlights and rewards businesses that demonstrate excellence in innovation as well as giving entrepreneurs a chance to shine on a global platform."
While seeking to accelerate access to energy, Shell said it established All On, an impact investing company, in 2017 to boost off-grid supply to homes and small businesses in the Niger Delta.
In December 2019, Shell said it made an additional long-term financing commitment to All On, which it describes as an independent Nigerian company that works with partners to increase access to commercial energy products and services.
"Nigerians deserve more reliable energy. Positive change is coming. Already All On has invested in 21 off-grid energy companies and two funds, leading to 21,000 new connections for low income households and businesses. The journey is just beginning," said Shell.
The organisation said that its investment in Assistance and safety basically entails Humanitarian Assistance as well as Road safety and firefighting.
"In 2017, a contribution of more than $3 million to the Mercy Corps and Family Health International programme benefitted over 70,000 displaced persons in north eastern Nigeria. Then in 2018, SPDC provided relief materials worth $1 million to communities hit by floods in the Niger Delta and two other severely impacted states in the country."
It noted that, in 2019, SNG extended its collaboration with the Federal Road Safety Corps in Ogun State to Rivers State. The campaign has held 26 road safety awareness events and reached more than 5,000 people since its launch in 2007, the company said.
SNG also held a one-day hydrocarbon training for firefighters from Abia and Ogun states to further strengthen their capability.