Nigeria appears to have identified a fresh financial mechanism towards realising its climate action plans: Green Bonds.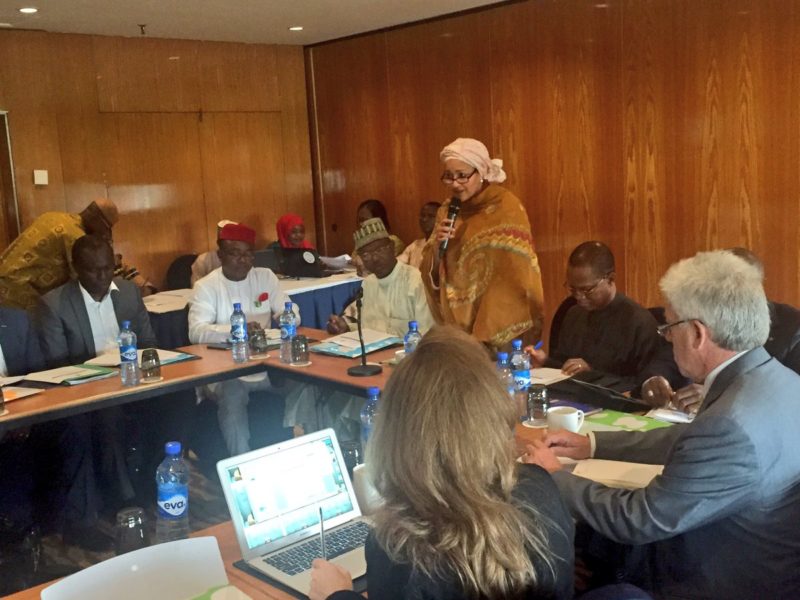 At a Stakeholder Consultation held on Friday in Abuja at the instance of the Federal Ministry of Environment, participants debated the issuance of Green Bonds as an innovative source of funding climate and sustainable development programmes.
Green (or Climate) Bonds are fixed-income financial instruments issued in order to raise finance for climate change solutions. Like normal bonds, they are issued by governments, multi-national banks or corporations. The issuing entity guarantees to repay the bond over a certain period of time, plus either a fixed or variable rate of return.
Green Bonds have been the subject of increasing government, investor and media interest and expectations, driven by the prospect of matching large low‑carbon investment requirements with the trillions of dollars in global bond markets held by institutional investors.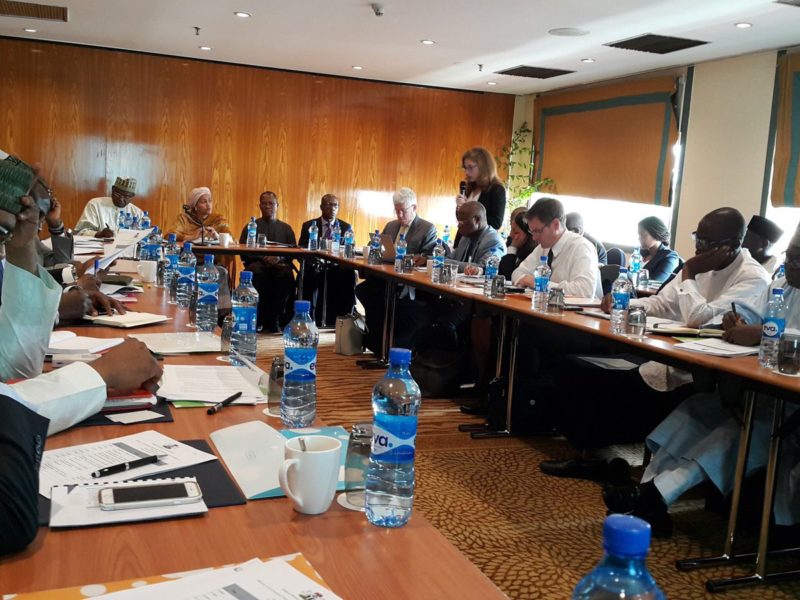 "Today's stakeholder forum is part of a continuing collaboration between the Ministry of Environment and the Ministry of Finance to explore and develop a product that can leverage and channel resources towards viable Green projects but can also contribute to the achievement of the nation's development objectives," said Environment Minister, Mrs Amina Mohammed.
Speaking at the event, Mr. Oscar Onyema, CEO of the Nigerian Stock Exchange (NSE), said that there is significant market potential for Green Bonds in Nigeria as a developing market with a population in excess of 180 million people. He added that, with projected annual emissions of 900 million tonnes, it requires significant capital to develop mitigation and adaptation interventions that will reduce such discharges.
Onyema stated that Green Bonds could mobilise funds from investors who have strong environmental focus, require transparency and have lower risk appetite.
Nigeria, like most countries around the world, faces vast investment needs for the transition to a sustainable, low-carbon and climate resilient economy. The government has made it clear that private sources of finance are needed. Tapping into the international capital markets, as well as domestic capital is crucial, says the Minister of Environment, Mrs Amina Mohammed.
According to the United Nations Environment Programme (UNEP), Green Bonds have the potential to deliver the low-carbon, climate resilient infrastructure needed in Nigeria (such as renewable energy, low-carbon transport, water infrastructure and sustainable agriculture) with access to private capital.
Nigeria's Intended Nationally Determined Contributions (INDC) document puts forth the stated targets for the nation's contribution towards climate improvement and following a low-carbon path to progress. The resource needed to finance the NDCs is put at $142 million between now and 2030.
Friday's event had participants drawn from the Federal Ministry of Finance, Federal Ministry of Budget and National Planning, Ministry of Trade and Investment, Nigerian Stock Exchange (NSE), Debt Management Office (DMO), Central Bank of Nigeria (CBN), Securities & Exchange Commission (SEC), National Assembly, Africa Finance Corporation, World Bank, UNEP, United Nations Development Programme (UNDP), McKingsey & Company, Chapel Hill Denham, Stanbic IBTC, DFID/NIAF and other private sector representatives.
It was graced by Mrs. Mohammed; Minister of State for Environment, Ibrahim Jibril; Director-General, Debt Management Office, Dr. Abraham Nwankwo (who also represented the Minister of Finance, Mrs. Kemi Adeosun); Chairman, Senate Committee on Ecology & Climate Change, Senator Bukar Abba Ibrahim; Chairman, House Committee on Climate Change, Samuel Onuigbo; and Chairman, House Committee on Environment, Obinna Chidoka.
On Tuesday 17th May 2016, Mrs. Mohammed was presented with a proposal by the NSE in Lagos on the issuance of Green Bonds in Nigeria, after which several consultations with Federal Government entities, NSE, SEC and UNEP were held to critically look into the potential of financing Nigeria's INDC implementation through Green Bonds and other muti-lateral funding mechanisms.
As a follow-up, a sensitisation workshop will be held in Lagos for capital market operators.