Nigeria is yet to have any climate change specific law enacted by the National Assembly (the legislative arm of government) and assented to by the President, the Climate Scorecard has said.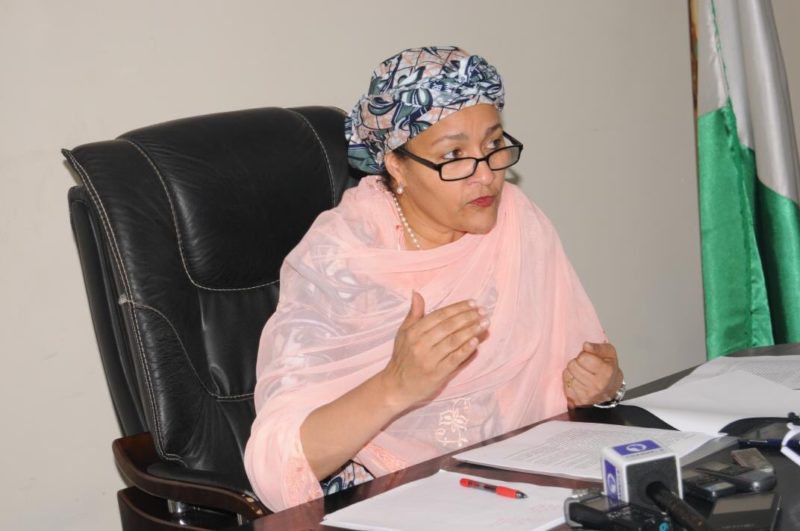 Climate Scorecard, a not-for-profit that operates an interactive site where concerned parties can participate in post-Paris Agreement efforts to reduce emissions in the 25 top greenhouse gas (GHG) emitting countries, stated however that the country has adopted several environmental and sectoral policies, strategies, and plans where climate change adaptation could apply. But it adds that, at present, their use in enabling and supporting climate change adaptation is limited.
It points out that, in 2012, the Federal Executive Council adopted a comprehensive strategy policy on climate change: the Nigeria Climate Change Policy Response and Strategy, adding that its overarching objective is to promote low-carbon, high-growth economic development and build a climate-resilient society through the achievement of the following targets:
Implement mitigation measures that will promote low carbon as well as sustainable and high economic growth;
Enhance national capacity to adapt to climate change;
Raise climate change related science, technology and R&D to a new level that will enable the country to better participate in international scientific and technological cooperation on climate change;
Significantly increase public awareness and involve private sector participation in addressing the challenges of climate change; and
Strengthen national institutions and mechanisms (policy, legislative and economic) to establish a suitable and functional framework for climate change governance.
It notes that, through the policy, Nigeria intends to foster sustainable development by means of national initiatives that strengthen the country's strategies on climate change preparedness, adaptation and mitigation across all sectors of society including vulnerable groups. But the site stresses that the success or failure of the policy is still too early to determine, given that it has only been recently adopted.
Nonetheless, it adds, a number of studies on climate change vulnerabilities and adaptation strategies have been conducted by civil society groups, academia, faith-based organisations, the private sector, government agencies and international donor organisations, leading to the publication of the National Adaptation Strategy and Plan of Action for Climate Change Nigeria in 2011, a document that describes strategies, programmes and measures for 13 important economic and social sectors.
Climate Scorecard believes that even though the policy document did not find official support, the efforts of the aforementioned groups contributed to the adoption of a National Climate Change Policy and Response Strategy by the Federal Executive Council.
According to the site, there have been calls to establish a National Climate Change Commission that would coordinate climate issues nationwide, but bill on setting up the commission is yet to be approved.
In the meantime it discloses, there is the Department of Climate Change, domiciled within the Federal Ministry of Environment, which is responsible for the handling of climate change issues. The Federal Government of Nigeria is also said to have established the National Climate Change Trust Fund and the Environmental Sustainability Group to design and attract financing mechanisms for adaptation initiatives.
"Given its recent adoption, it is yet to be seen if there is need to increase the capacity of the policy to improve reduction of greenhouse gases and what lessons, if any, there are for possible adoption/adaptation by other countries," the Climate Scorecard concludes.
Besides Nigeria, the top GHG emitting countries include: Argentina, Australia, Brazil, Canada, China, France, Germany, India, Indonesia, Iran, Italy, Japan, Mexico, Poland and Russia.
Others are: Saudi Arabia, South Africa, South Korea, Spain, Thailand, Turkey, Ukraine, United Kingdom and the United States.
Climate Scorecard proposes that each of these countries be responsible for achieving six results listed below:
Country ratification of the Paris Agreement
Strengthens country greenhouse gas emission reduction pledge made to the 2015 Paris Climate Agreement
Implements measures to reach the target of 20% unconditional greenhouse gas emission reductions by 2020
Implements measures to reach the target of 30% unconditional reduction by 2030
Adopts the UN suggested baseline year of 2010 from which to calculate its future emission reductions
Puts in place policies that reach the goal of 100% renewable energy by 2050
Makes all aspects of its process to further reduce emissions transparent and inclusive
These results are based on recommendations in the COP21 Agreement (Results 1, 2, 5, and 7) in benchmark standards for the GHG emission targets set by pledges made by the EU (Result 4) and by the Climate Scorecard Project (Results 3 and 6).