Nigeria and India are set to explore opportunities in renewable energy development in line with international agreements signed by both countries, the Indian High Commissioner to Nigeria, Mr Nagabhushana Reddy, said on Thursday, June 21, 2018.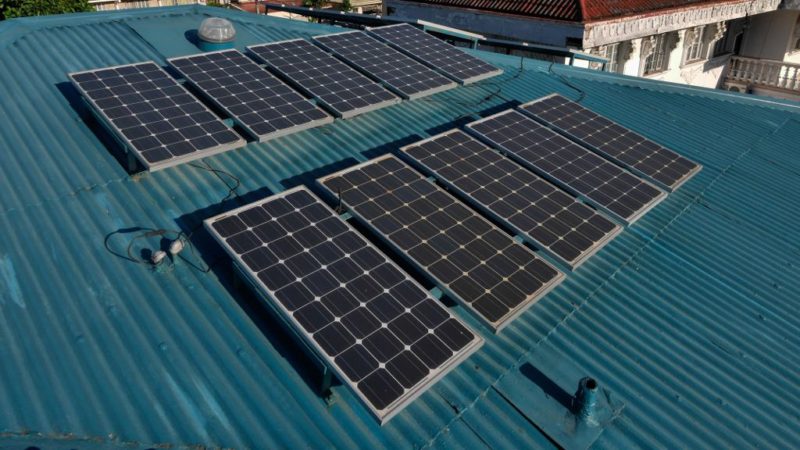 The high commissioner, who made the disclosure at a business meeting in Abuja, said that exploring areas of cooperation in renewable energy would build on existing partnerships between both countries.
Reddy said that Nigeria, as a member of the International Solar Alliance (ISA), had indicated the country's commitment to diversify its energy sources.
ISA, an inter-governmental organisation, aims to provide dedicated platform for cooperation among solar resource rich countries and mobilise $1 trillion in funds for future solar generation, storage and technology across the world.
The alliance, launched at the UN Climate Change Conference in Paris in 2015 by the President of France and the Prime Minister of India, sought to increase the use of solar energy and reduce its members' dependence on fossil fuels.
The ISA Framework of Agreement had been signed by 65 countries and ratified by 33 countries.
The envoy added that the Indian Government was committed to supporting Nigeria in achieving its target of 30 per cent of its energy needs from renewables by 2030.
He said: "We are opening a new chapter of India-Nigeria economic engagement by moving into the power sector relating to renewable energy.
"India had been present in Nigeria in the power sector mostly in the areas of distribution and transmission."
Reddy said that both countries would sign a Memorandum of Understanding in the renewable sector to create a joint working group to develop projects for enhanced and effective collaboration.
The business meeting, organised by the Indian High Commission, Associated Chambers of Commerce and Industry of India and the Abuja Chamber of Commerce and Industry, was aimed at establishing partnerships among stakeholders in the renewable energy sector.
The President of Abuja Chamber of Commerce and Industry, Mr Adetokunbo Kayode, called on the Federal Government to harmonise policies on renewable energy.
Kayode also urged government to create single body for the implementation of relevant policies.
He said: "There has to be clarity in policies and we need all the advantages solar power and renewable energy can offer.
"Government should just take the issues of renewable energy and put it in one agency that has multi-sectoral approach so all other relevant agencies can work together as a team."
He added that promoting synergy among stakeholders would create jobs and fast track economic development in line with the government's economic growth plan.
A representative of the Nigerian chapter of Associated Chambers of Commerce and Industry of India, Mr Rajneesh Gupta, said that there were ongoing enlightenment campaigns on promoting renewable energy.
He said: "Simba Solar has been educating Nigerians that renewable energy technologies can deliver value.
"We are also providing training to electricians and budding entrepreneurs so more people can key into these technologies to the end users."
Electricity generation in the country had been fluctuating this year, peaking 5,090 megawatts as
Federal Government continue to show determination to produce an energy mix with 30 per cent component of renewable energy out of the gross energy produced by 2030.
By Temitope Ponle