The official in-charge of Apiculture at Audu Bako College of Agriculture, Kano State, Mr Dauda Abbas, says Nigeria has the potential to produce 20 million litres of honey annually.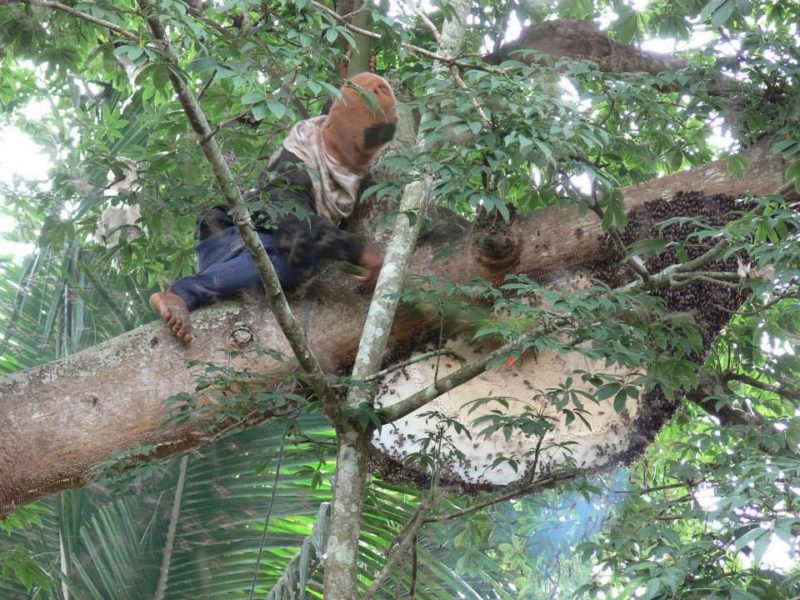 Abbas made the disclosure in Katsina on Monday, April 2, 2018 in an interview with News Agency of Nigeria (NAN).
He spoke to NAN after a three-day training programme on poultry, fisheries and bee-keeping organised for members of the Nigeria Union of Journalists (NUJ).
''The current production of honey liquid in Nigeria is two million but the expected production is 20 million.
''We have the potential to produce that because majority of bee species in Africa reside in Nigeria due to favourable climatic conditions.
''However, Tanzania and Kenya produce more honey than Nigeria,'' he said.
He stated that Adamawa, Kogi, Nasarawa, and Kaduna states as well as the Federal Capital Territory were producing most of the nation's honey.
Abbas expressed regret that Nigeria was producing below its capacity in honey due to lack of commitment from government.
''We have all the climatic conditions that bees required, only that we are not encouraged to live up to expectations; this aspect of agriculture is neglected by the government.
''People consider bees as nuisance but bees are friends that can live with human beings at homes, farms, forests and elsewhere.
''So, we need more enlightenment on that by the media,'' he said.
He said that beekeeping was not a money-intensive venture, as all that was required was to mount hives for bees to produce honey and ensure places for them to collect nectar from trees.
Abbas, who revealed that honey could be used for medicinal purposes, explained that bees produce venom that could be used for treatment of rashes, cancer, stroke and hypertension.
He said government could also generate employment opportunities through honey production, and advised all tiers of government in the country to focus attention on bees keeping.
By Zubairu Idris