Minister of Environment, Amina Mohammed, has said the new universal agreement reached at the recently concluded 21st Session of the Conference of the Parties (COP21) to the United Nations Framework Convention on Climate Change (UNFCCC) in Paris, France offers a brighter future for Nigeria, Africa and the world at large.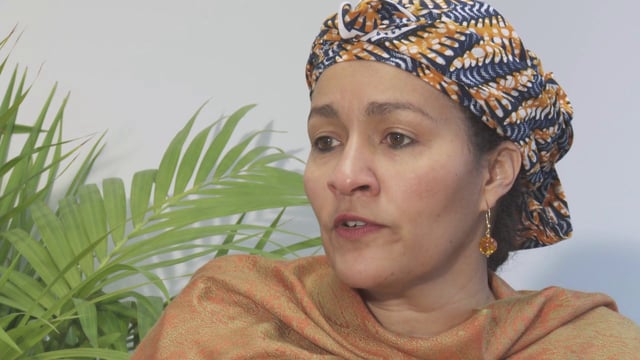 Mohammed, who stated this recently while interacting with a team of journalists in Abuja, hinted that nearly 200 countries have committed to the new legally binding deal to address climate change and to serve as a pivotal role for humanity as the world agrees to turn words into actions.
She said: "The Paris Agreement has created a veritable global platform for President Muhhamadu Buhari's bold change agenda that focuses on a new roadmap with emphasis on green and inclusive growth at its heart. Nigeria's ambitious Intended Nationally Determined Contributions (INDCs) aims at reducing emissions by 20% by the year 2030 with support from the international community.
"The agreement provides a framework for delivering the ambitious emission reductions that the world needs, recognises the importance of keeping average global temperature below two Degree Celsius (2.00 C) and, crucially, confirms that developed countries must continue to increase their financial support for developing countries as the world embarks on this transition."
She further explained, "We now have a once-in-a-lifetime opportunity to change the way we do things, and Nigeria will be at the fore-front, demonstrating what initiatives can work. Nigeria is willing to take a regional lead by implementing its bold and courageous INDCs that seek to ensure that our economy continues to grow while reducing our carbon emissions.
"We have shown that we are willing to work with our neighbours, such as those in the Lake Chad basin to restore the once fertile land and well stocked fisheries so that peace and security can return."
Courtesy: Today