Nigeria once considered the most challenging country to end Polio disease, on Thursday, August 25, 2022, celebrated the three years of last reported case in the country.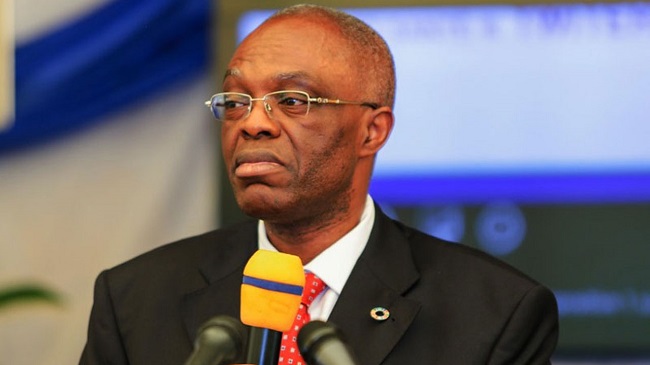 The Global Polio Eradication Initiative joined Nigeria and the global community in celebrating a historic global health milestone – three years of last case of wild polio.
Speaking at a celebratory event on Thursday in Abuja, Dr Walter Kazadi Mulombo, WHO Country Representative, Nigeria, praised Federal Government's efforts to rid the country of the virus.
He, however, emphasised the importance of continued attention and focus to keep the country polio-free.
Mulombo said that the country's success was due to remarkable commitment at all levels, from the highest reaches of government to the heroic vaccinators delivering polio drops to local communities across the country.
The WHO representative said that the country's triumph was a landmark achievement that would vastly benefit children's health in the country and around the world.
He said that the infrastructure and innovations that helped the country reach the poorest and most marginalised were now being used to deliver other health interventions like COVID-19, Rotavaccine, measles, yellow fever vaccines.
"As we celebrate this occasion, we must continue to celebrate all those who paid the supreme price getting us here. We will continue to remember them," he said.
According to him, the last case of WPV was reported in Borno. It was a case of a near miss for Nigeria to attain certification in 2016.
"Each year over 270 million doses of polio vaccines were administered from greater investments and efforts were made to reach vulnerable populations."
Such populations included the nomads, non-complaints, hard-to-reach, riverine populations and those in areas affected by conflicts.
"Nigeria became the template for the Global Polio Programme for innovations, best practice and demonstration of leadership and ownership at national and sub-national levels.
"This was achieved through the Accountability Framework.
In recognition of this, the Regional Director in April 2022, issued three awards of excellence to Nigeria for the implementation of the Audio-visual Acute Flaccid Paralysis Detection and Reporting (AVADAR) that brought communities close to detection and reporting of AFP cases
Recognising the magnitude of immunisation, the Representative of UNICEF Nigeria, Dr Eduardo Celades Blanco, UNICEF Nigeria Chief of Health, stressed need for investing in Primary Healthcare Centres (PHCs).
Blanco reiterated that polio anywhere was a threat to children everywhere.
While congratulating the country on the milestone, Blanco said that UNICEF would continue to support the joint efforts to eradicate all preventable diseases in the country.
He said that it was time for Nigeria to further strengthen immunisations.
"Nigeria has also established dedicated and trained frontline workers and community mobilisers, a stronger network of religious and traditional leaders and community members to support the vaccination programme.
"Social mobilisers from the polio programme are counselling pregnant women on breastfeeding and providing newborns with routine Immunisations, and the polio surveillance system is helping build capacity for the country's Universal Immunisation Programme," he said.
Dr Umar Adamu, Incident Manager, Polio Emergency Operations Centre (EOC), NPHCDA, said it had been three years since Nigeria saw its last case of wild poliovirus.
"While this is a cause for celebration, it's also intensifying continuous vigilance across the country.
"Today is a milestone occasion for Nigeria, three years since the detection of the last case of poliovirus in the country.
"With significant commitment and hard work, we have effectively raised population immunity to the virus, and improved disease surveillance to help pick up any trace of the disease.
"On behalf of the Federal Government and the NPHCDA, we say a big 'thank you' to everyone who made the polio virus-free status a reality," he said.
Nigeria celebrated the three years of a viral illness caused by poliovirus that can lead to paralysis, limb deformities, breathing problems or even death.
Poliovirus resides only in humans and passes on to the environment in the faeces of someone.
Nigeria is the latest country to have officially stopped endemic transmission of wild poliovirus, with its last reported case in 2016.
Wild poliovirus has been eradicated in all continents except Asia, and as of 2020, Afghanistan and Pakistan are the only two countries where the disease is still classified as endemic.
Recent polio cases arose from two sources, the original wild poliovirus (WPV), and the much more prevalent mutated oral vaccine strains, so-called circulating Vaccine-derived Poliovirus (cVDPV).
Vaccines against each of the three wild strains of polio have given rise to strains of cVDPV, with cVDPV2 being the most prominent.
The cVDPV caused 689 reported paralytic polio cases worldwide in 2021.
Experts said there were six reported WPV cases in 2021, a decrease from 2019's five-year high and a 99.2 per cent reduction from the 719 diagnosed cases in 2000.
Of the three strains of WPV, the last recorded wild case caused by type 2 (WPV2) was in 1999, and it was declared eradicated in 2015.
Type three (WPV3) is last known to have caused polio in 2012 and was declared eradicated in 2019. All wild-virus cases since that date have been due to type 1 (WPV1).
By Abujah Racheal