Nigeria, with population of over 180 million people, is fully ripe for gene editing technology as the country has several scientists that can accurately handle the technology to solve food and nutritional crisis.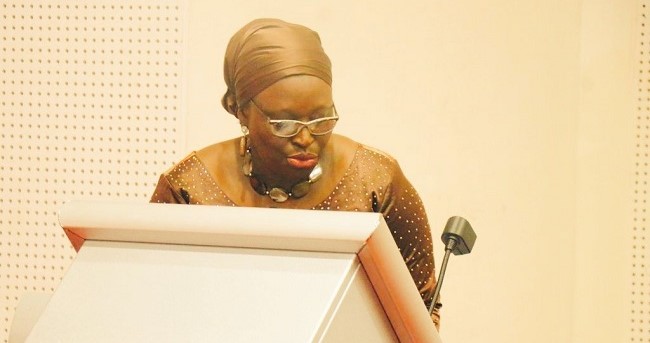 Dr Rose Gidado, scientist and Country Coordinator, Open Forum on Agricultural Biotechnology (OFAB), in Africa, Nigeria Chapter, said this in an interview with News Agency of Nigeria (NAN), on Wednesday, March 11, 2020 in Abuja.
She said the discovery of gene editing technologies could be the answer to Nigeria's food insecurity crisis.
According to her, salvaging the problem of malnutrition and food insecurity in Nigeria is a critical issue that requires combined approach, one of which must include modern biotechnology.
She disclosed that the Food and Agricultural Organisation of the United Nations (FAO) had underscored five big challenges confronting the world agricultural system.
Gidado listed these to include escalating human population growth, increased life expectancy, biodiversity loss, climate change and accelerated land degradation.
"The intervention of a technical agricultural system is urgently needed to salvage the current food crisis in Nigeria.
"Modern agricultural practice is not a holistic approach to tackling food crisis as up to 15 per cent pre-harvest yield losses have been traced to diseases of major food crops,'' she said.
She also said that a significant landmark in the history of humanity was projected to be achieved by 2050, when the world population would increase from 7.3 billion to 9.7 billion.
Gidado, who is also a Deputy Director at the National Biotechnology Development Agency (NABDA), said that Nigeria would be among the lead countries when this increase in population takes place.
She pointed out that Nigeria was the seventh most populous country in the world, and the second among nine countries where more than 50 per cent population growth were expected by 2050.
"Nigeria will have to increase her food production by 50 per cent before 2030 if she must feed her consistently growing population,'' she said.
According to her, this could be achieved by developing crop varieties with higher yield, better adaptability to the changing climate and more tolerant to "biotic and abiotic stresses''.
She further disclosed that the editing of a plant genome at defined sites by precise nucleases had revealed possibilities for improvement of crops to meet the rising demand for food in Nigeria.
"For food production to match the escalating population, new approaches such as the gene editing technology will be required to improve crop production.
"This shall also reduce the need for chemical fertilisers and other chemical sprays that enhance the release of greenhouse gases,'' Gidado said.
She said there were several benefits the gene editing technology could bring to the Nigeria economy.
She added that there was the seasonal acute scarcity of tomatoes in Nigeria due to spoilage by insect pest infestation which could be easily mitigated by the application of gene editing technologies.
She noted that crops such as cocoa and sugar which added to the nation's Gross Domestic Product (GDP), had lost their monetary value in the international market due to land infertility and insect pest infections.
"The genome of these crops can be edited to naturally produce decaffeinated coffee and sugarcane with higher biofuel conversion rates respectively, that will tackle Nigeria's food insecurity and boost its GDP.
"We should therefore arise and seize the full opportunities presented by the genome editing technologies,'' she said.
Gidado listed plants whose genome had been successfully edited to include tomatoes, barley, maize, soybeans, sorghum and rice.
By Sylvester Thompson