While Nigeria is a part of the second-timer presenters, Benin Republic has joined the list of countries that will report on Sustainable Development Goals (SDGs) implementation at the national level during the July 2020 session of the UN High-level Political Forum on Sustainable Development (HLPF). In addition, 49 other countries are preparing their voluntary national reviews (VNRs).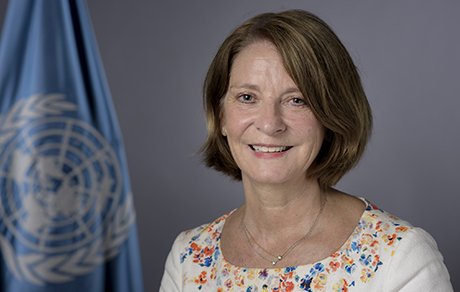 In September 2019 the President of the UN Economic and Social Council (ECOSOC), Mona Juul, informed governments that a high number of countries had expressed interested in presenting at the 2020 HLPF. She said the ECOSOC Bureau had decided to give priority to first- and second-time presenters, and countries that had already made two presentations were encouraged to wait until a later HLPF.
Since then, a few changes have taken place on the list. As of 18 February 2020:
Jordan and Monaco are no longer listed to present their second reports;
Barbados and Comoros have joined the list of first-time presenters;
Kenya is listed to give its second report, and
Benin has been added to the list as a third-time presenter.
Benin's permanent representative to the UN is one of the co-facilitators for the intergovernmental reviews of ECOSOC and the HLPF.
The current list thus includes the following 28 first-time presenters and 22 second-time presenters, in addition to Benin's third VNR:
First-time presenters: Austria, Barbados, Bolivia, Brunei Darussalam, Bulgaria, Burundi, Comoros, Democratic People's Republic of Korea, Democratic Republic of Congo, Gambia, Kyrgyz Republic, Liberia, Libya, Malawi, Micronesia, Mozambique, North Macedonia, Papua New Guinea, Moldova, Russia, Saint Vincent and the Grenadines, Seychelles, Solomon Islands, Syria, Trinidad and Tobago, Ukraine, Uzbekistan and Zambia; and
Second-timer presenters: Argentina, Armenia, Bangladesh, Belize, Costa Rica, Ecuador, Estonia, Finland, Georgia, Honduras, India, Kenya, Morocco, Nepal, Niger, Nigeria, Panama, Peru, Samoa, Slovenia, Uganda and Zimbabwe.
Nine of the 2020 VNR countries are small island developing States (SIDS): Comoros and Seychelles (Atlantic, Indian Ocean and South China Sea (AIS) sub-region); Barbados, Belize, Saint Vincent and the Grenadines, and Trinidad and Tobago (Caribbean); and Micronesia, Papua New Guinea, Samoa and Solomon Islands (Pacific).
Countries presenting a VNR for the first time have a 30-minute slot in the HLPF programme, while countries presenting a second- or third-time VNR participate in a panel format and each have 20 minutes for their report.
Guidance for presenting countries is contained in the latest version of the VNR Q&A document and the updated voluntary common reporting guidelines.
To support countries' preparations for the national reviews, the UN Department of Economic and Social Affairs (DESA) organised a two-day global workshop in November 2019 in Oslo, Norway, with support from the Government of Norway. Participants from 35 VNR countries exchanged views on progress and challenges encountered in conducting their VNRs.
According to the summary, the workshop also featured a Knowledge Exchange during which UN agencies, international organizations and other stakeholders presented tools and approaches that could support VNR countries in their preparatory process, with a focus on five topics: leaving no one behind; data, monitoring and evaluation; stakeholder engagement; integration and strengthening institutions; and means of implementation.
Ahead of the 2021 HLPF session, six countries have signaled their intention to present a VNR, with Bhutan recently joining five other countries who have volunteered to prepare national reviews.
By Faye Leone (Content Editor, SDGs and 2030 Agenda for Sustainable Development, SDG Knowledge Hub)