A virtual Stakeholders Inception Workshop held on Friday, September 18, 2020 has initiated activities for the development of Nigeria's Second Biennial Update Report (BUR2) on climate change.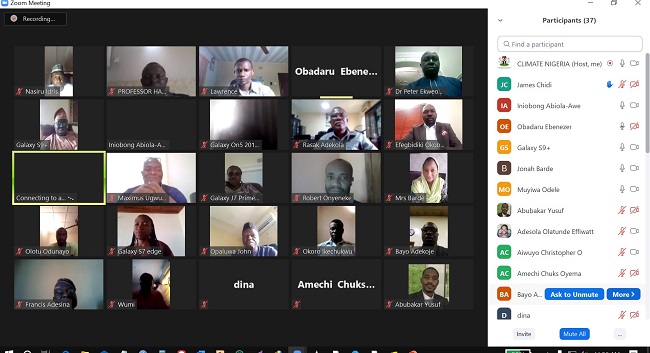 The event was organised by the Department of Climate Change (DCC) in the Federal Ministry of Environment with the support of the United Nations Development Programme (UNDP).
Nigeria, as one of the Non-Annex 1 Parties under the United Nations Framework Convention of Climate Change (UNFCCC), has the obligation to prepare and submit, every two years, reliable, comprehensive, consistent, comparable and transparent BUR to the Conference of the Parties (COP).
Sequel to the submission of the country's First Biennial Update Report (BUR1) to the UNFCCC in 2018, processes for the BUR2 was initiated with the meeting of a Local Project Appraisal Committee (LPAC), which recommended that a Stakeholders Inception Workshop be held to kick-off implementation of the BUR2.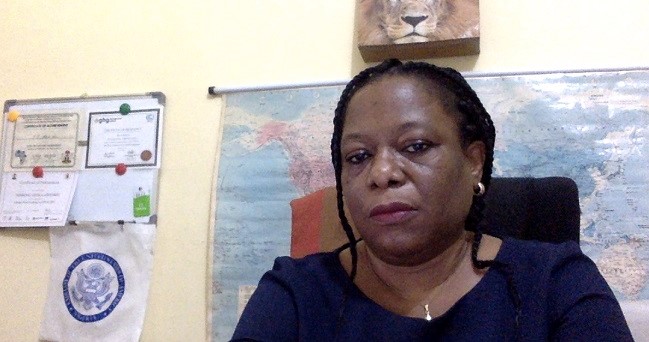 Friday's virtual meeting was moderated by Mrs. Iniobong Abiola-Awe, Deputy Director, coordinating Nigeria's National Reporting to the UNFCCC and Greenhouse Gases Inventory Management System.
The forum witnessed the participation of relevant stakeholders engaging in discussions on National Reporting of greenhouse gases, MRV and related issues.
The Overseeing Head of the DCC, Hajia Halima Bawa-Bwari, delivered a welcome address on behalf of the Permanent Secretary, Mr Abel Olumuyiwa Enitan, who urged participants to come up with constructive ideas and information that will provide guidelines towards upgrading the BUR1 and provide a more comprehensive and robust BUR2.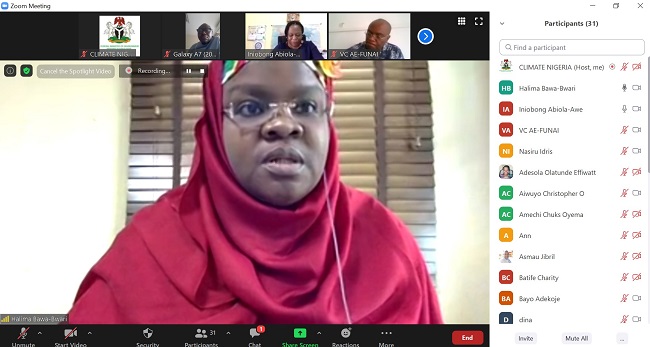 Delivering a goodwill message, the UNDP representative, Mr Muyiwa Odele, appreciated Nigeria's efforts in submitting the BUR1 and encouraged all the stakeholders to ensure the BUR2 to be more robust and updated with the support of constructive engagements of the academia and research groups with DCC for reliable quality data.
A presentation on "Biennial Update Reports (BUR): Nigeria's National Reporting Obligation to United Nations Forum on Climate Change (UNFCCC)" delivered by Mrs. Abiola-Awe outlined activities and strategies for the delivery of the BUR2 within the expected timeframe of the project implementation (August 2020 – August 2022).
The meeting made recommendations on the need to:
improve the participation of all relevant stakeholders including the Academia, Civil Societies and to deepen sectoral consultations in the BUR2 process;
adequately represent gender issues in the BUR2;
establish a framework to harmonise activities of the NDCs to integrate into the BUR2;
allocate DCC staff to interface and track associated activities as it relates to the thematic sectors;
strengthen the involvement and inclusion of climate change research work and studies from universities and research centres in the BUR process, and,
liaise with relevant stakeholders to develop projects for climate related policies that can be supported by the UNDP.