African representatives, Nigeria and Senegal, have been slotted in groups A and B in the forthcoming FIFA Beach Soccer World Cup, slated to hold between April and May 2017 in Nassau, capital of Bahamas.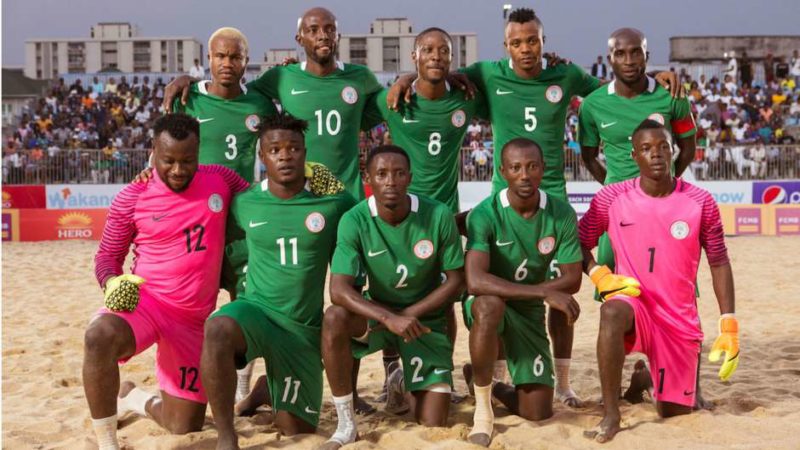 The draws were held at the Atlantis Paradise Island Hotel on Tuesday, February 28 2017, with 16 countries in attendance.
Nigeria, known as the "Sand Eagles", was drawn in Group B, which comprises of Italy, a team from Asia and Mexico, while Senegal is in Group A with Bahamas, Switzerland and Ecuador.
In Group C, another team from Asia, Paraguay, Portugal and Panama will do battle with each other, while four-time world champions, Brazil, with 2015 runners-up Tahiti, Asia representative and European champion Poland are in Group D.
The Asia's three representatives will be determined at the regional qualifiers, taking place on 4th and 11th of March, 2017.
Fourth African champion, Senegal, defeated Nigeria 8-3 at the final of the CAF Beach Soccer Championship last year, for both to qualify for the Bahamas World Cup.
To get to the final, Nigeria defeated Egypt 3-2, won on penalty kicks after playing 4-4 with Cote d'Ivoire, beat Ghana 4-3 at the quarter-final and whitewashed Morocco 6-1 at the semi-final.
By Felix Simire