Nigeria on Tuesday, March 20 received the 2018 Green Bonds Award under the category of "New Countries Taking Green Bonds Global" at the Annual Green Bonds Conference in London, UK.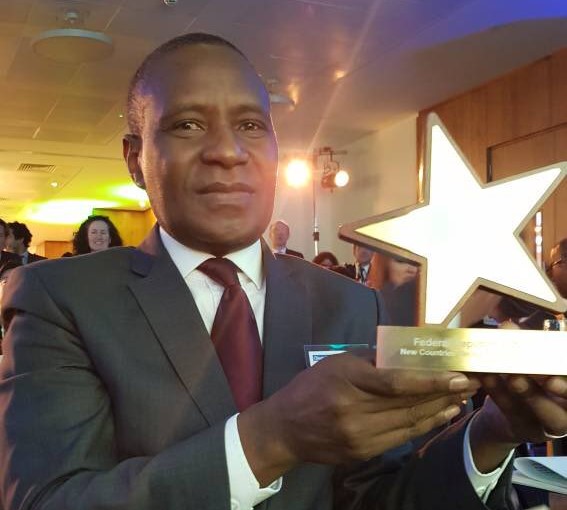 The award was received by Ambassador Kabiru Bala, Deputy High Commissioner/Head of Mission, Nigeria High Commission, London.
Green Bonds are like regular bonds, but with a slight difference – they can only be used to fund projects that have been identified to have environmental benefits, with their contribution to emissions reduction clearly articulated.
"The issuance of a green bond by Nigeria delivers on Programme 47 of its Economic Recovery and Growth Plan (ERGP), in addition to meeting the expectations of Article 2 of the Paris Agreement," said the Ambassador.
Speaking from Abuja, the Environment Minister of State, Usman Jibril, submitted: "This further reinforces Nigeria's re-emergence as a major player in the international climate regime and President Muhammadu Buhari's strides in moving Nigeria to a low carbon economy.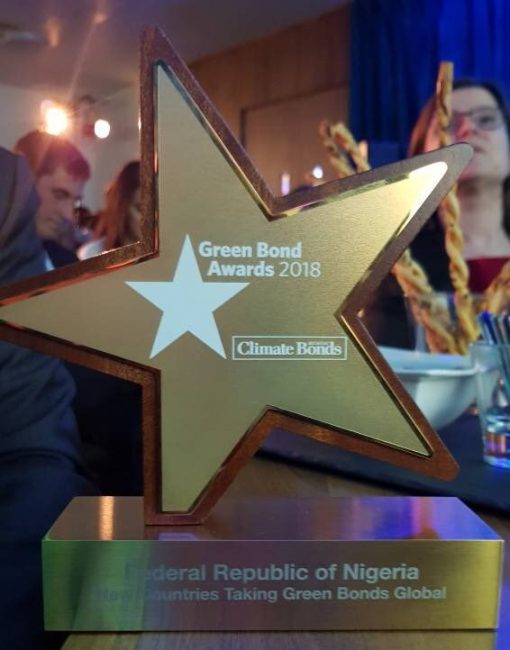 "Nigeria take pride in being the first African country to issue a Sovereign Green Bond and the forth in the world. Today's event marks a unique and historic day in the efforts of Nigeria in tackling climate change."
Nigeria's recent issuance of the Soveriegn Green Bond (or Climate Bond) apparently influenced its three-star rating in the monthly assessment of 20 countries (including the EU) with high emission levels.
In its Global Spotlight Project for March 2018, Climate Scorecard, a not-for-profit group, gave Nigeria a pass mark, saying that the West African nation was moving in the right direction towards the realisation of the Paris Agreement.