An environmentalist, Mr Temitope Ogunweide, said in Lagos on Wednesday, February 28, 2018 that Nigeria needs urgent "waste audit"  in homes and businesses to curb increasing waste production in the country.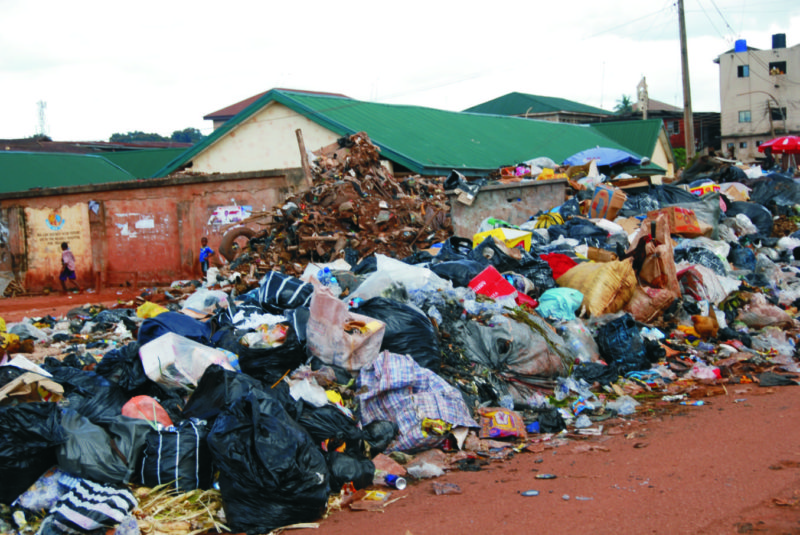 The News Agency of Nigeria (NAN) reports that the call is sequel to the increasing rate of waste production in the country, currently standing at 24 million metric tonnes per annum.
Lagos State, Nigeria's economic hub and industrial capital, generates 4.7million metric tonnes of waste annually, records show.
According to experts, waste audit involves the analysis of a facility's waste stream.
The type and amount of waste generated by a facility is categorised for recycling or it is discarded.
Using the data collected, an organisation can increase its recycling efforts and potential for cost savings.
Ogunweide, a co-founder of the group, Clean Edge Initiatives, told NAN in an interview that carrying out waste audits would help to reduce waste generation and indiscriminate dumping of refuse.
"Carrying out a waste audit will help to reduce the amount of waste generated and in turn reduce indiscriminate disposal of refuse, which has an overall effect on global warming," he said.
Explaining the practicability of waste audit in Nigeria, Africa's most populous nation, Ogunweide said the audit would foster recycling activities and in turn help generate income.
"Waste audit is practicable in Nigeria as many organisations now perform waste audit to determine how their waste can be reduced as well as carrying out recycling activities to generate income."
He called for an increase in recycling efforts by Nigerians to reduce the impact of harmful chemicals and the emission of greenhouse gases to help tackle climate change.
"Recycling is the best way to preserve impact on our natural system.
"The landfills we have around are filled with non-biodegradable items such as nylons and plastic bottles, causing the emission of harmful chemicals and greenhouse gases into the environment."
He said that to fulfil part of the 2015 WHO Sustainable Development Goals (SDG), Nigerians needed to be enlightened on the need for proper waste management and the benefits of recycling.
"We cannot stop waste generation entirely but everyone can make a significant contribution on how they generate waste.
"Recycling is a way people can generate extra income but most Nigerians are still ignorant about this trend.
"We encourage people to practice our SDG goals – the 3Rs: Reduce, Reuse and Recycle waste," Ogunweide said.
By Mercy Okhiade