The Shehu Musa Yar'Adua Foundation is set to promote climate-smart agriculture as a strategy to boost food security in the country.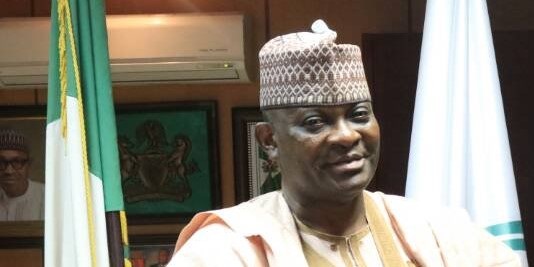 Mr Amara Nwankpa, Director, Public Policy Initiative of the Foundation, disclosed this to the Europe Correspondent of the News Agency of Nigeria (NAN) on Monday, November 12, 2018 in Brussels.
Nwankpa spoke to NAN on the sideline of the screening of the film "Swallow", held at the EU Secretariat and the Nigerian Embassy in Brussels.
He said the nation was faced with major food security challenges, owing to climate change – a situation that would get worse if not addressed – as the nation's population is estimated to hit 400 million by 2050.
"People knew of the signs but couldn't associate delayed and unpredictable rains, drought and ocean acidification to climate change.
"A lot of these changes are irreversible as the soil will not renew itself as it used to, a 100 years ago.
"The rains will not return to how it used to be, and these changes are permanent.
"So, the message now is adaptability and coping strategies.
"We have to start thinking of innovative strategies on how to cope with the loss of the savannah region and erosion in the south-east,'' Nwankpa said.
To address the challenges, he said that the Yar'Adua Foundation would support young farmers through advocacy on how to manage scarce land for agriculture and grazing of cattle.
"We will also educate fish farmers on how to adopt new fishing methods owing to lack of fresh water sources and effect of ocean acidification.''
Similarly, the Nigerian Ambassador to Belgium, Ahmed Inusa, said that the film showcased the effect of climate change in Nigeria and served as a call for action to address the challenges.
Inusa noted the various investment opportunities arising from wastages of produce due to inadequate infrastructure and agricultural practices.
He, however, commended the government's continuous effort in promoting agriculture in the country.
NAN reports that the film "Swallow" featured inspiring stories and explored opportunities and solutions to the nation's food security challenge.
The event was attended by members of the African diplomatic core in Belgium, EU officials, the Nigerian Diaspora Organisation and experts on food security.
By Habiba Broger