Participants at an international conference on rivers and deltas in Africa on Wednesday, October 25, 2017 said the management and challenges of ecosystem could be better addressed through integrated and multi-sectoral framework.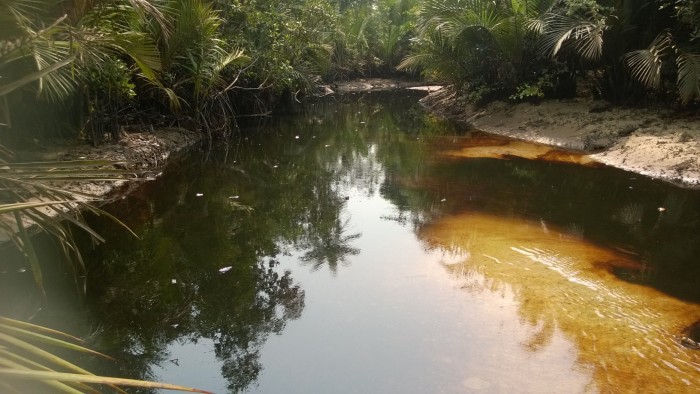 The conference, with the theme, "Sustaining Ecosystem Services of Africa's Rivers and Deltas", was organised by a consortium of universities in the Niger Delta and hosted by the Niger Delta University, Wilberforce Island, Bayelsa State.
The stakeholders called on the government to encourage research in ecosystem services for sustainable development of the Niger Delta.
The participants, who were drawn from the academia, government, non-governmental organisations and community representatives, said there had not been sufficient investment in the ecosystem services in the region to complement revenue from oil and gas.
The universities include the University of Port Harcourt; Federal University, Otuoke; Rivers State University of Science and Technology, Port Harcourt; Federal University of Technology, Owerri; Delta State University, Abraka; University of Calabar; and University of Uyo.
Others are Ignatius Ajuru University of Education, Port Harcourt; University of Benin; and the Foundation for the Conservation of Nigerian Rivers.
The conference was the second in the series in response to a 10-year Global Delta Sustainable Initiative agreed upon by a network of international experts on rivers and deltas at a conference in Rotterdam, The Netherlands, in September 2013.
The stakeholders, in an eight-point communiqué, urged the International Oil Companies (IOCs) to collaborate with government, host communities, NGOs and other corporate bodies to chart a new course for sustainable development agenda for the Niger Delta.
They also called for a paradigm shift from the current flood control and crisis management approach to sustainable and integrated flood-risk management method in line with global best practices to address flood disasters in the region.
They further suggested that tertiary institutions in the Niger Delta need to strengthen research collaboration on sustainable development activities in the region.
The participants also advised that the IOCs, government and communities should emphasise and carry out modern environmental pollution control measures to save the rivers and deltas.
By Nathan Nwakamma