The Managing Director, Nigerian  Communication  Satellite Ltd. (NIGCOMSAT), Ms Abimbola Alale, says  the company will ensure that internet broadband gets to every part of  country.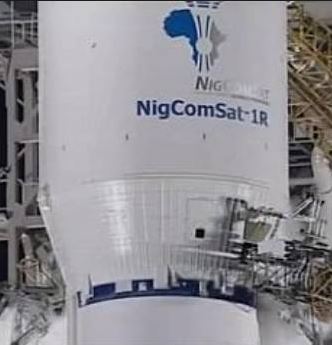 Alale, represented by  Mr Kazzem Raji ,the Executive Director, Engineering Services, said this at the First NIGCOMSAT Channel Partners Awards and Dinner Night in Abuja on Wednesday, December 13, 2017.
She said that NIGCOMSAT would ensure that broadband access would not only be in the urban areas but would also get to the rural communities, the served and under-served areas.
"We believe that majority of our people live in rural areas and we want to provide broadband services to the last village in Nigeria so that the people will appreciate their government more."
Alale said that the award night was to celebrate the achievements of collaborative effort of the company and re-sellers in a bid to achieve outstanding levels of business excellence.
"This is of utmost importance as NIGCOMSAT gears towards the next phase of its economic development by our commitment to drive the market frontiers to the next level.
"Our economic environment in the communication satellite  industry  is being reshaped by industry and technological trend , which are disrupting business models.
"As more terrestrial networks are landing the shores of the country and more are penetrating the hinterlands.
" Future growth and competitiveness will be anchored on redesigning new business models, innovation by ways of tailoring Value Added Services (VAS) to suit specific business needs in contrast to the traditional mode of service delivery.
"Jointly, we must expand our business frontiers aggressively to rake in clients from diverse industries and NIGCOMSAT will be well positioned as a company of the future to partner with in business delivery.
Mr Samson Osagie,  the Executive Director, Marketing and Business Development, NIGCOMSAT said that the gathering was to appreciate their partners for their contributions on the achievement recorded in 2017.
Osagie said that the company's  strength lies in the continued partnership with its channel partners and re-sellers.
"We achieved a  successful test transmission of over 50 channels as well as commercialisation of  Direct to Home  (DHT) services.
" And this has led to the new signing on of a new partner in Botswana thereby expanding our market reach on that platform beyond the shores of Nigeria.
"This expansion has also led us to signing on new re-sellers to lead us into  new playing fields.
"The year 2018, we believe holds greater opportunities  for us as we continue to negotiate with investors on the launch of two additional satellites for business expansions and reach to increase revenue for both our wallets and yours.
Speaking on behalf of the re-sellers, Mr Brian Mitchel, the Managing Director, Content Oasis commended NIGCOMSAT for honouring the awardees.
Mitchel said that the re-sellers would do more in 2018 to move the company forward,
The News Agency of Nigeria (NAN) reports that the Best Re-seller Highest Revenue generated revenue award went to Content Oasis while Best Re-seller – Higher number of sites activated went to Nalot Multi Systems Ltd.
The award of Best Innovating Re-seller (Adding Value) went to Trefol Networks, Best New Re-seller 2017 award went to Nalot Multisystems and Content Oasis also got the award of Longest Standing Active Re-seller,
By Constance Athekame