The Kakehashi Africa Nigeria Initiative (KANI) and the Japan International Cooperation Agency (JICA) on Monday, March 6, 2023, organised a seminar on effective waste management for some secondary school students in the FCT.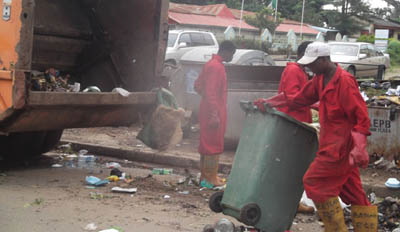 The participants were selected from Government Secondary School, Garki; Holy Family Secondary School; and Peculiar British Secondary School.
Others are Junior Secondary School Area 1, Junior Secondary School Area 2, Junior Secondary School Zone 10 and Junior Secondary School Zone 5.
Mr Aliyu Bawalle, President, KANI, said the seminar is aimed at inculcating the tenets of effective waste management into the younger generation.
"The rationale of this awareness is very simple, this is because we affect our environment and our environment affects us.
"The way we manage our environment says a lot about our living and we realised that as a country, we have a very poor waste management culture.
"So we want to change the narrative and that is why we decided to catch them young.
"The workshop is more of practical and we expect the participants would take the knowledge and skills back to their environment, schools and society," he said.
Ms Konan Saori, Project Foundation Advisor, JICA Nigeria Office, called on the students to manage their waste effectively and be patriotic citizens when disposing their waste.
"I call on the students who are very young to learn how to manage their waste, they should not throw their trash on the streets and they should behave as civilised citizens," she said.
Ms Halima Ibrahim, a student from J.S.S Area 10, said the seminar had exposed her to what constitutes wastes and how to recycle some things that are tagged wastes.
"We have learnt about making use of old materials to create new materials, making our environment clean and also recycling. This because it makes the community neat and safe," she said.
Also, Master Daniel Lawrence, another student from J.S.S Area 1, appreciated the group for the training, adding that it had broaden his knowledge on how to use waste materials to create new things.
"I have learnt that we can use old material to make new ones as I have learnt that not all materials are waste. We have learnt how to use them in the appropriate way and at the right time," he said.
By Ruth Oketunde