The Nigeria Football Federation (NFF) has directed all its affiliate bodies to send to the National Integrity office, six copies of resignation letters of officials who are playing multiple roles in the administration of football in the country.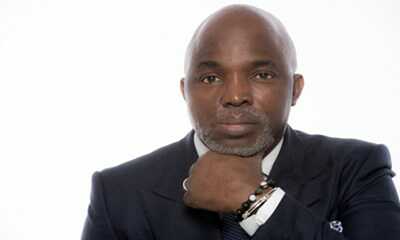 NFF Integrity Officer, Dr Chris Emeruo, said that, for football to be more credible in the country, the concerned officers must resign before the 12th of this month, May 2017.
"For those who have not taken it as a responsibility to transmit to us officially their decision to either leave or other positions they are holding by now, we are now officially requesting that they should all transmit to us this decision that we have reached, so that we can identify those that have complied and then subsequently also identify those that are yet to comply.
"We are hoping that others who have not turned theirs in would also do that before the expiration of the seven working days that have been given."
Emeruo further stated that the directive was part of efforts of the NFF to meet the international best practices.
Meanwhile, Nigeria's foe enroute the African Cup of Nations, South Africa, have signed former national coach, Stuart Baxter, for the second time.
According to a release by the country's football association, SAFA, reached an agreement with Baxter's present club, Super Sport United, for the 63-year-old to continue with them until July.
Baxter replaces Shakes Mashaba, who was sacked in December, last year. Baxter who has previously coached South Africa giant Kaiser Chief, would also be given time away from club duties to prepare Bafana Bafana for their opening 2019 African Cup of Nations qualifier in Nigeria at the weekend of June 9th – 11th.
South Africa's all-time leading goal scorer, Benni Marcathy, who was consulted during the selection process for the coach, said the appointment boosts the country's chances of qualifying for big tournaments.
Baxter's first string in charge of South Africa began in 2004, but he quit a year later after failing to lead the Bafana Bafana to the 2004 World Cup finals.
By Felix Simire