The Nigeria Erosion and Watershed Management Project (NEWMAP) and Jewel Environmental Initiative (JEI) have engaged no fewer than 100 persons in an effort to sustain erosion projects in various communities in Gombe State.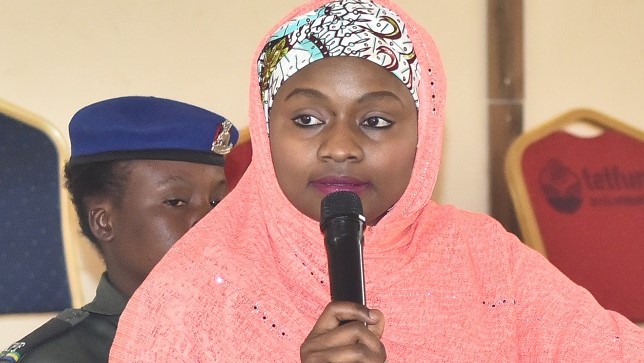 Speaking at a two-day workshop that began on Thursday, April 8, 2021 in Gombe, the state capital, NEWMAP Project Coordinator for Gombe State, Mr Mohammed Garba, said NEWMAP prioritised the sustainability of the projects.
He said this was in line with the desires of the donor, hence, the need for the workshop to ensure that projects were well maintained.
The workshop, which drew participants from across various communities, had as its theme: "Capacity Building for Community Associations, Site Committee and Schools Environmental Clubs Facilitators".
Garba, who was represented by his Communications Officer, Mr Richard James, told the participants to develop a strategic plan of looking after the erosion projects in their communities.
He commended the commitment of the administration of Gov Inuwa Yahaya, noting that "Gombe State was enlisted into NEWMAP in 2015 and attracted disbursement in 2016 but nothing was done.''
"But immediately this administration came, we told Gov. Yahaya and barely two months of our request for counterpart funding of N500 million, he gave us exactly N500 million.''
On her part, the Gombe State Commissioner for Environment and Forest Resources, Dr Hussaina Goje, said the next stage was to ensure maintenance.
Goje, who was represented by Mr Abdulkadir Kawu, Director of Administration and Finance, Gombe State Environmental Protection Agency (GOSEPA), urged residents to desist from dumping wastes on unapproved sites.
"Government cannot spend billions only for people to dump wastes into them again. This is why we have planned to build refuse collection centres around those areas, so please stop dumping wastes on drainages and gullies," Goje said.
Mr Ismail Bima, CEO of JEI, said that the workshop was necessitated by the need to ensure the sustainability of erosion projects in Kagarawal, Mallam Inna/Sabo Fagi communities and Gombe State University.
Bima stated that the World Bank assisted project, which is working in partnership with the Gombe State Government, needed community backing for maintenance, hence the engagement to sensitise people to their responsibilities.
He stated that grassroots ownership of environmental projects was key in ensuring that wastes were not dumped in gullies, while open defecation and encroachment around the projects were discouraged.
"Our message is to let them know how to safeguard the project, because we are approaching the rainy season. We must tell them the effect of flooding and the consequences of their actions,'' he said.
Bima commended the administration of Gov. Inuwa Yahaya for paying the state's counterpart funds for the project and commitment to plant one million trees annually.
He appealed to Gombe residents to stop open defecation, since government had banned it by law. "This is our appeal because our environment needs all the care for it to sustain humanity.''
On his part, Malam Haruna Bose, the village Head, Mallam Inna-SabonFagi, said the site being worked on by NEWMAP and Gombe State Government had claimed many lives and property during the rainy season.
While commending NEWMAP and the state government, Bose described the project as a major relief in view of the fact that residents in various communities suffered during the rainy season.
He also commended the JEI for carrying out awareness to communities on the need to protect the environment, through planting trees and discouraging indiscriminate dumping of wastes.
By Peter Uwumarogie