Member of Parliament (MP) representing Nyimba in Zambia, Olipa Mwansa, has commended Eastern Water and Sewerage Company (EWSC) and Devolution Trust Fund (DTF) for remaining committed to improve the lives of the people through the provision of quality water.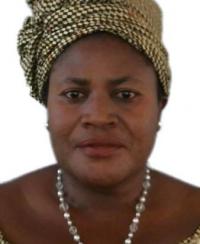 Ms Mwansa was launching the K2.5 million water supply project financed by the DTF in Nyimba. She noted that lack of access to clean water supply and sanitation services has a negative social and health impact on the Zambian population.
She said water supply and sanitation was not only a necessity but also a human right that if neglected could lead to loss of the lives.
"It is for this reason that the supply of quality water services to the people of Eastern Province is of great importance to Eastern Water and Sewerage Company Limited," she said.
Ms Mwansa said the Government has continued to improve the water accessibility to all Zambians through the engagement of external donors to invest in the water supply and sanitation Infrastructure development programmes in the country.
She said government, through the Ministry of Water, Sanitation and Environmental Protection, was overwhelmed by the demands for safe water in Nyimba district.
She said according to the National Water Supply and Sanitation Council (NWASCO) annual report of 2015, a total of population of 83.8 percent in urban areas were being served with urban water supply while 60.7 percent were being served with adequate sanitation at national level.
Ms Mwansa noted that the figures were low stating that there was need to improve water supply and sanitation services in the country in order to achieve the vision 2030 of universal coverage.
She said government has continued going into partnership with cooperating partners on opening the doors for the rapids spread of improved water supply in both rural and peri-urban areas.
Currently the company has a customer base of 700 households adding that the 400 households were expected to benefit from the project.
Ms Mwansa however said there was still a shortfall of 600 households in areas such as Kacholola and Chipembe.
She pledged to lobby for more funds to cater for the remaining population so that they could access to clean water and sanitation services.
Speaking earlier, EWSC Managing Director, Lytone Kanowa, said the launch of the project was a big milestone to the people of Nyimba.
Mr Kanowa said his company was currently providing water in seven districts of Eastern Province a well as Chama district in Muchinga Province.
He said he was happy that the company had the capacity of providing treated water to its customers.
Mr Kanowa said it was disheartening that some people had not yet utilised the services of the company by connecting water to their houses.
The managing director said his company had no physical presence in Sinda and Vubwi due to lack of water supply network.
And Chief Ndake of the Nsenga People of Nyimba urged all beneficiaries to pay their bills on time so that the company continues supplying quality water services.
He said the connection of water was a dream come true to the people of Nyimba district.
By Julius Phiri