A new, first-of-its-kind study has measured the "sponginess" – or the natural ability to soak up heavy rainfall – in five key cities across Africa.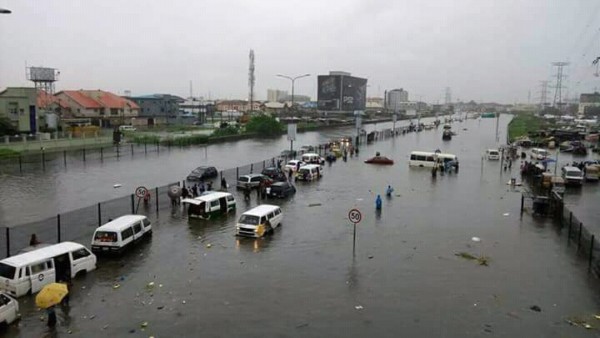 Kigali is 43% spongy, while Durban is 40% spongy, with Lagos (39%), Nairobi (34%), and Cairo 20% bringing up the rear.
Completed by Arup, a global firm dedicated to sustainable development, the study authors say green and blue infrastructure, including gardens, parks, ponds, rivers, and lakes, holds the power to deal with climate-related heavy rainfall and prevent flooding. Arup used machine learning and artificial intelligence to accurately measure green, blue, and grey (concrete) infrastructure, and consequently calculate how much rainwater these cities can absorb during heavy rainfall.
The genius of sponge cities
Professor Kongjian Yu, a passionate advocate of ecological urbanism and founder of Peking University, first coined the term "Sponge City" in 2013 to describe cities that work harmoniously with nature to absorb rainwater – rather than relying on grey infrastructure like concrete, pipes, and pumps to redirect it. In addition to being highly effective at flood prevention, green and blue infrastructure is also cost-effective – 50% more so than engineered options, while also adding 28% more value.
Grass and flood prevention
When it comes to flood prevention, grass, in particular, can play a key role, with different varieties possessing different strengths and weaknesses. For example, festulolium (or perennial ryegrass) is one of the most absorbent species of grass in existence. It decreases runoff 51% more than regular ryegrass alone. Synthetic grass, on the other hand, is a completely water-free landscaping solution, which can play a key role in water conservation. Synthetic grass also doesn't absorb water. When rainwater hits the soil beneath the grass, most of it runs off onto the streets and drains, and into the ocean.
Climate-related action needed
Africa's urban population is set to almost triple to 1.34 billion by 2050, while, at the same time, nearly 50% of natural disaster events involve flooding. Africa, in particular, has been hit by 676 floods from 2001-2018, resulting in $6.3 billion worth of damage. And, since over 50% of the population in Africa's cities inhabit informal settlements typically lacking basic services and infrastructure, they're particularly vulnerable to flooding.
As such, the study authors are urging African cities to protect and strengthen their natural infrastructure to better handle expected upcoming climate-related challenges, including heavy rainfall and flooding. Unlike Western nations who failed to preserve their natural assets, Africa still has Mother Nature's gifts to work with. In fact, the African cities were found to be much spongier than Western cities (London was 22% "spongy", and Sydney 18% "spongy").
"Millions across Africa are at risk of flooding due to the combination of climate change and rapid, unplanned urbanisation," comments Matthew Phillips, Senior Engineer and study author.
"The precious remnants of natural habitats found in many African cities are valuable assets and need to be preserved and enhanced. Nature-based solutions need to be deployed strategically to help cities become more resilient – this capacity has been lost in many western cities that have become concrete jungles," adds Phillips.
By Jackie Edwards