Nigeria's National Action Plan on Gender and Climate Change that was approved on Wednesday, August 12, 2020 by the Federal Executive Council (FEC) has been described as a road map to mainstream gender into the Nationally Determined Contributions (NDCs) and incorporate gender equality and women's empowerment into climate change discourse and actions.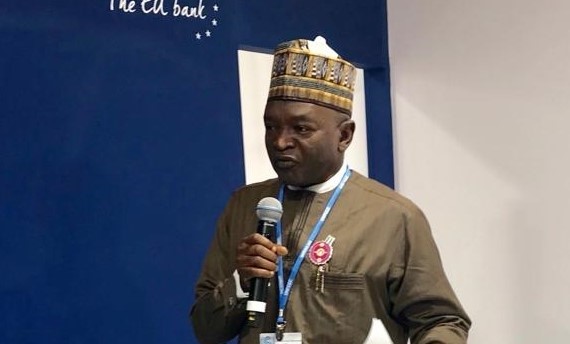 Speaking after the FEC meeting, the Minister of Environment, Dr. Muhammad Mahmood Abubakar, said: "The approval reaffirmed Nigeria's commitments as a party to the United Nations Framework Convention on Climate Change (UNFCCC) and the Paris Agreement which President Buhari signed to domesticate the International Gender Action Plan among member countries to bolster the role of women in climate action".
The Action Plan, according to the minister, presents milestones for ensuring that, in building a climate-resilient Nigeria, the important and critical roles of women, youth and other vulnerable groups are carried along in the implementation of relevant national policies and strategies, including the NDC and the Paris Agreement.
The priority sectors covered by the plan include Agriculture; Forestry and Land Use; Food Security and Health, Energy and Transport; Waste Management, Water and Sanitation and covers the period from 2020-2025 with a midterm review by 2022.
Speaking further, the Minister of State for the Environment, Chief Sharon Ikeazor, said: "The Federal Ministry of Environment, through the department of Climate Change, developed the National Action Plan on Gender and Climate Change that focuses on effective strategies for integrating gender into the implementation of the national climate change initiatives, including the Paris Agreement, the Nationally Determined Contributions and the Economic Recovery and Growth Plan (ERGP) in Nigeria."
According to ikeazor, women commonly face higher risks in responding to natural hazards and greater burden from the impacts of climate change.
"Although they have intimate local knowledge and are managers of common natural resources, they are often left out of the picture when decisions on climate action are made," she stated.
Nigeria is said to be one of the few countries in Africa (including Mozambique, Egypt) that have developed the Gender Action Plan since it was adopted by COP23 in Bonn, Germany.
It is expected that the newly approved plan will pave way for the effective implementation of gender-responsive climate change initiatives based on an inclusive approach, taking into account the needs, interests and vulnerabilities of women, men, and youth from the conceptual phase, through to programme design, implementation, monitoring and evaluation.
Ikeazor applauds the support of the United Nations Development Programme (UNDP) and the Women Environmental Programme (WEP) who led the process of developing the action plan, as well as Climate Change Agriculture and Food Security (CCAFS), the International Livestock Research Institute (ILRI) and the Global Alliance for Green and Gender Action (GAGGA) for their technical and financial support.