On 13 October, China switched on the $1.5 billion Zam Hydropower Station, set at the highest altitude among all hydel power plants in the world. And that should worry India.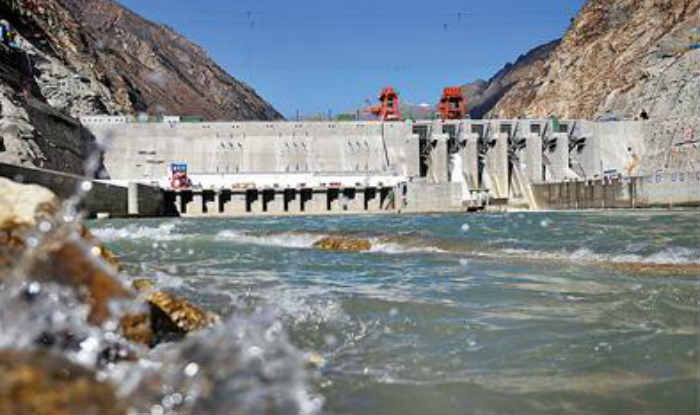 The river that the Zam plant is built on is known as Yarlung Zangbo in China; in India it is called Siang and is among the main tributaries of the mighty Brahmaputra – yes, the lifeline of Assam and Arunachal Pradesh.
So, how would the 510-megawatt project affect India?
China says there wouldn't be much of an impact as Zam is a 'run-of-the-river' project. Beyond that, it has only assured that any adverse impact on India would be sorted out diplomatically.
But how comforting is China's assurance?
Siang is only a tributary of Brahmaputra. It flows through Arunachal to Assam where it combines with Lohit and Dibang.
As the jargon suggests, 'run-of-the-river' projects do not need to store water to generate electricity. The tiniest form of such a project is a simple turbine placed in a river, spinning with its normal flow. They are known to be less harmful than standard dams that block the flow of water, depriving regions downstream of the river.
Problem is, the Chinese dam is much bigger.
In such projects, all the silt is removed before the river water hits turbines. Thus, the flow emerging from there is almost silt-free. That's harmful. Such water is more powerful and has a greater capacity to erode. Silt deposits also make the river banks fertile.
Large run-of-the-river projects do not store water, but they also don't generate power only from a river's natural flow. Instead, water is diverted through long channels and the force of its flow is manipulated. This harms aquatic life.
Thus, such projects impact the biodiversity of the river downstream. Fewer varieties of and quantities of fish in the river in Siang is likely to affect livelihoods of riverside communities downstream.
Who regulates
The flow of water coming from such dams needs to be regulated. This has been a sore thumb with most such projects worldwide.
Take the example of Canada's British Columbia province, which has many such projects. There were more than 700 instances in just 2010 when dam authorities flouted rules and changed water flow too suddenly, killing thousands of fish, found the Globe and Mail newspaper.
As changing water flow at the Chinese dam will affect India, regulations should involve both. Any mechanism will have to be a diplomatic measure.
But India and China do not have any river-use agreement, which will make enforcement of such a mechanism nearly impossible. Despite concerns raised by India for several years about the impact of China's projects on Brahmaputra, no joint mechanism has come up.
China's Zam dam will kill thousands of fish, reduce soil fertility in India. What can India do?
And the impact would not only be on fish: if China suddenly releases a lot of water, or if the dam ever bursts, it would be disastrous for India, especially along Siang and to an extent, Brahmaputra.
The project would also affect India's own ambitions in generating hydel power from Siang. Over 40 projects have been planned along it, though none of them have taken off as they have not received environmental clearances. If they do become operational, they will also be at risk of such sudden increase in water flow.
So what can India do?
There are almost no studies in India to try and understand the impact of these projects put together, according to Himanshu Thakkar of the South Asian Network for Dams, Rivers and People.
India first needs to get all information on such projects from China. It also needs to conduct a separate study to analyse the cumulative impact of all dams taken together. Combining the impact of individual projects may not be enough.
"Even if India were to take this issue to the United Nations or to the International Court of Justice, it needs to have these assessments in place to build a case," Thakkar said.
By Nihar Gokhale (Nihar Gokhale @nihargokhale)