Nestlé Nigeria Plc and the Lagos State Ministry of Environment and Water Resources have commenced the planting of indigenous trees as a way of preserving the cultural heritage of some communities.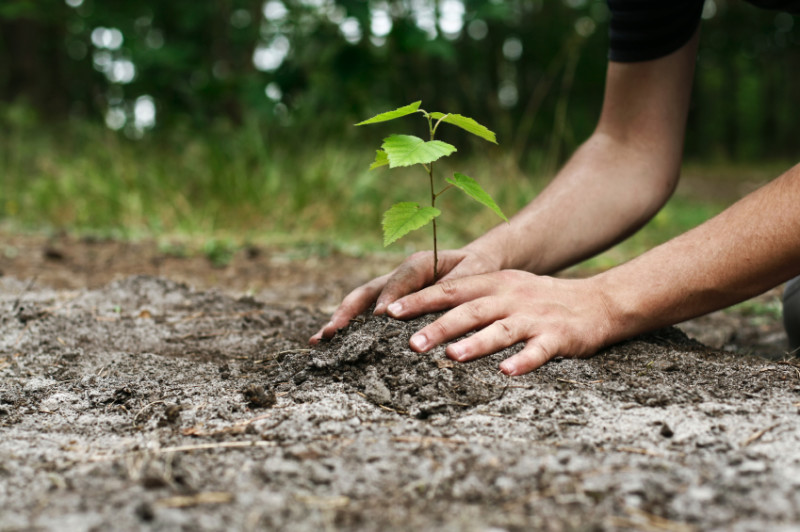 The tree planting projects are part of Nestlé's activities to mark the 2021 World Environment Day, with the theme: "Ecosystem restoration."
The event commenced with a tree planting exercise at the African Church Primary School, Ifako Ijaiye, Lagos State, on Friday, June 4.
Speaking at the event, Dr Hassan Sanuth, Director, Sanitation Services, Lagos State Ministry of Environment and Water Resources, said that the programme was important.
"This event is established to leave a mega advocacy on the importance of nature in relation to the survival of mankind on earth.
"The theme stands for an opportunity for us to reflect on the activities of man on nature and how it has affected the environment negatively.
"It opens up possibilities to how we can act to make sure that we improve the situation and restore the environment to serve us better," he said.
The director said that some communities had been named by some indigenous ecosystem like trees, rivers, birds and animals which had been identified and notified to be part of that community.
"For instance, Idi Agbon (place of coconut) is named because the founding fathers of this community identified the prevalence of coconut trees in the community.
"Whenever they were describing their domain, they would  describe it using agbon (coconut) as a way of description thus people ended up naming the community Idi Agbon," he said.
Sanuth said that many communities in Lagos State were named after landmark ecosystem, noting that many of the biodiversities had been destroyed by the activities of mankind.
"These legacies need to be protected for the future generations so that they will know their origin.
"We must ensure that we resuscitate these plants on our communities so that our legacy will not die but live through the future generations.
"These programmes is to last for a decade and the government in collaboration with corporate organisations have decided to imbibe these indigenous plants, rivers and animals in the community," he said.
Mrs Edidiong Peters, Public Affairs Specialist, Nestlé Nigeria, said the day was set aside to draw attention and galvanise action in promoting awareness of the environment.
Peters said safe guarding the environment was a collective responsibility.
"It is not meant for the government or the private sectors alone but it is a collective efforts meant for us all.
"That is why we are delighted to be collaborating with the Lagos State Environment on this World Environment Day.
"The theme for this year's celebration is significant because it comes at a time when the environment needs to be restored," she said.
Peters said climate change was one of the greatest challenges facing society today and that a lot needed to be done in combating its negative effects.
"Nature's own solution is a useful channel in combating climatic change.
"The planting of trees is significant not only for the aesthetic values but also for the purification of air around us.
"The trees will help us to absorb the carbondioxide and release more oxygen for us," she said.
Peters noted that Nestlé remained dedicated to protecting the environment for future generations.
"We believe that this is very important and over the years we have taken a lot of actions regarding our sustainability journey.
"We have embarked on sustainable packaging, water replenishment activities, water conservation and the education of young children," she said.
Also, Mr Adeyemi Olalekan, Education Secretary, Ifako Ijaye Local Education Authority, said the environment needed to be protected because it was where humans lived and got their food from.
Olalekan said a tree planted around any community would give that area serene look and improve it's air quality and aesthetic composition.
"I am happy that tree planting is being extended to schools because this will make it easy for us to educate our children on the different trees and their importance.
"What a child sees and feels is knowledge that will last a life time,'" he said.
The educationist said teachers had been teaching students about trees abstractly but with the programme, it would be more practical.
By Oladapo Udom