Governor Darius Ishaku of Taraba State on Thursday, August 2, 2018 urged the new Field Office of the National Environmental Standards and Regulations Enforcement Agency (NESREA) to initiate measures to address environmental challenges affecting the state.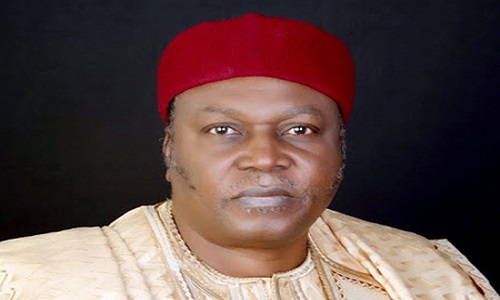 Ishaku spoke in Jalingo, the state capital, when he inaugurated the field office of the agency.
Represented by Secretary to the State Government (SSG), Mr Anthony Jellason, the governor commended the Federal Government for establishing a NESREA office in Taraba where environmental issues were "massive".
"Taraba is bedeviled with a lot of environmental issues, but I am optimistic that a collaboration between the State government and NESREA will tackle them," he said.
Ishaku, who identified deforestation as a major environmental concern in Taraba, said efforts were being made to reduce logging of woods.
"Government will soon enact a law to check indiscriminate falling of trees in the state. We must save our natural habitat for future generations," he said.
Earlier, Dr. Lawrence Anukam, the Director General of NESREA, had said that the inauguration of the field office was in fulfillment of a promise made to the governor after he promised to support the agency to set up an office in Taraba.
He promised that NESREA would work in collaboration with the state government to ensure a better environment and appealed to the state government to support the field office with operational vehicle to ease operations.
In his remarks, Chairman of the NESREA Governing Council, Mr Iyiola Oladokun, commended Ishaku for ensuring the establishment of NESREA office in Taraba State.
"The opening of NESREA field office in the state is to bring environmental governance to the grassroots.
"It will promote environmental education, awareness and advocacy as well as promote the creation of green jobs and ensure a cleaner and healthier environment for the citizenry," he said.
Mrs. Rebecca Manasseh, the Commissioner for Environment, urged Taraba residents to cooperate with NESREA staff towards promoting a clean and safe environment for all.
She listed the state's major environmental issues to include desertification, erosion, environmental pollution, among others.
By Gabriel Yough