The National Environmental Standards and Regulations Enforcement Agency (NESREA) is to develop specialised national environmental regulations on plastic waste.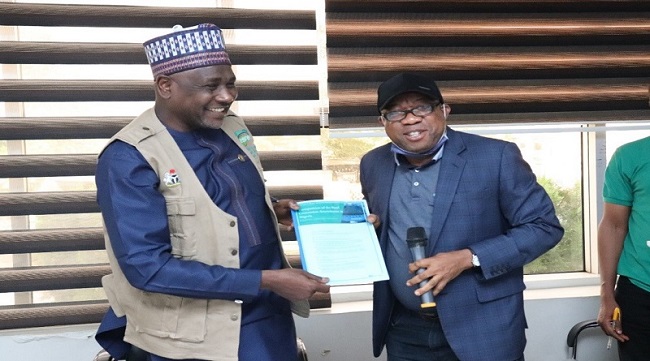 This emerged at the close of the stakeholders' engagement workshop on Strengthening National Advocacy for the Transposition and Domestication of the Basel Convention Amendment (Plastic Waste Regulations) in Nigeria" held in Abuja on Thursday, January 27, 2022.
These regulations, according to the participants, should reflect the new amendments to the Basel Convention and the peculiarities of Nigeria.
The Conference of the Parties to the Basel Convention, to which Nigeria is a signatory, adopted two important decisions to address plastic waste in 2019 that led to amendment of some Annexes to the Convention in relation to plastic waste.
The objectives to the adopted amendments to the Annexes was to enhance the control of the transboundary movements of plastic waste and clarify the scope of the Convention as it applies to such waste.
The new entries became effective from January 1, 2021, requiring that it is transposed into Nigeria's national laws since she is a signatory to the Basel Convention.
"This offers an ample opportunity to review existing regulations focused on domestic consumption and production of plastics and also put stringent requirements to deter importation of plastic waste was into the country," submitted the participants, even as they endorsed the domestication of the Basel Convention as well as the amendment by Federal Ministry of Environment.
Similarly, the Standards Organisation of Nigeria (SON) will set contamination limits for plastic waste and consider the range of 0.5-2%, according to the gathering.
While relevant ministries, departments and agencies (MDAs) were enjoined to work with NESREA as the enforcement Agency of the Federal Ministry of Environment to develop the specialised plastic waste regulations, NESREA was charged to liaise with stakeholders to immediately kick start the activities outlined to control plastic pollution in line with the tenets of circular economy.
The forum encouraged SRADeV to continue in its quest to ensure environmental sound management and control of plastic waste.
Presided over by Prof. Aliyu Jauro, Director General/CEO, NESREA, the workshop was initiated by SRADeV in collaboration NESREA with the objective to strengthen the legal framework for environmental sound management of plastics from cradle to cradle.
Nigeria has operational national policies on plastic waste management such as National Policy on Solid Waste Management 2018, and National Policy on Plastic Lifecycle Management 2020.