The National Environmental Standards and Regulations Enforcement Agency (NESREA) on Thursday, August 25, 2022, said it has sealed 39 facilities for violating environmental laws across the country.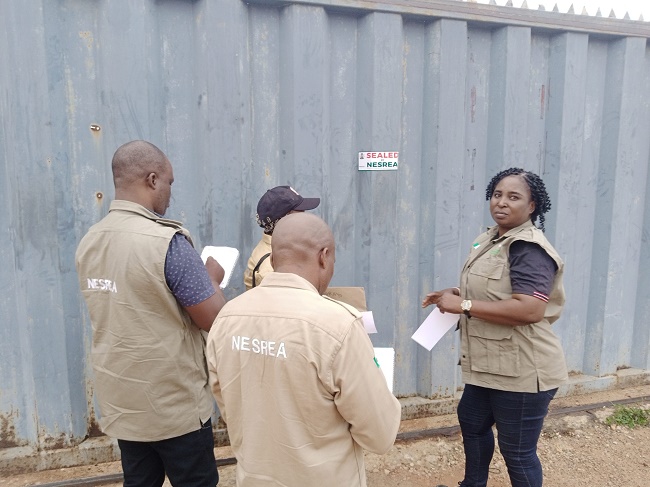 Director-General of the agency, Prof. Aliyu Jauro, disclosed this while briefing newsmen on the activities of the agency in Abuja.
Jauro said the agency was on a mission to protect the environment, in line with its mandate, vowing that no environmental offender would be spared.
"Just last week, the agency embarked on an enforcement drive which led to the sealing of 39 facilities in different parts of the country, for failing to comply with extant environmental laws.
"The facilities had earlier been given notices of compliance concerns, in line with legal provisions, but still failed to abate their infractions against the environment.
"These facilities will be penalised for their offences, and some will be prosecuted in courts of competent jurisdiction.
"The enforcement is an ongoing exercise and I assure Nigerians that no erring facility will be spared,'' he said.
Jauro said the agency was strengthening its enforcement infrastructure, by building the capacity of its workforce and reviewing the National Environmental Regulations.
He said the effort was to make the offenders serve as deterrent to others and also incorporate emerging environmental issues.
He added that the agency would soon host its Annual Federal /States Regulatory Dialogue, adding that the dialogue would bring together environmental policy makers at both the state and federal levels.
According to him, the dialogue will also involve industries and the academia, to discuss the national environmental regulations and ensure that roles are well delineated for ease of operation.
The director-general said the objectives of the dialogue were to fill in identified gaps, in some select national environmental regulations, delineate roles and responsibilities among stakeholders.
He said the objective was to incorporate operationalisation of eco-guard, into the national environment through Permitting and Licensing System Regulations.
"The regulations slated for review includes, the National Environmental Electrical/ Electronic Sector, Regulations, 2011, the National Environmental Sanitation and Waste Control Regulations, 2009, among others.
"There are emerging environmental issues and interventions that have come up since some of these national environmental regulations were developed,'' he said.
Jauro said the review of the regulations would address the lapses that had been noted in the course of implementation.
He said two regulations developed by the agency were recently gazetted and set for operationalisation.
By Vivian Emoni