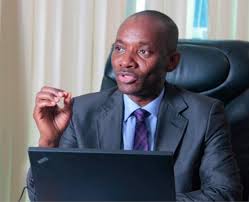 The Chairman, Nigeria Electricity Regulation Commission (NERC), Dr Sam Amadi, has reiterated the commission's commitment to ensure safe, stable and affordable electricity supply in the country.
Amadi made this known at a public hearing on the Draft Nigerian Electricity Supply and Installation Standards (NESIS) regulations in Abuja on Tuesday.
He said the NESIS regulation was developed by NERC to fulfil its mandate of ensuring effective technical regulation for reliability and safety in the Nigeria Electricity Supply Industry.
The chairman said the NESIS regulation was up-to-date with basic standards and best practices and covered all aspects of engineering practices as it concerns generation, transmission, distribution and utilisation of electricity in Nigeria.
Amadi assured Nigerians that the commission was equal to the task of developing effective and efficient electricity which requires the commitment and hard work of NERC.
"It should be understood that an effective electricity market that will provide safe, adequate, reliable and affordable electricity to Nigerians is hard work; it requires commitment, competence, doggedness and focus.
"However, the commission is working hard to ensure that the newly privatised power sector rises up to the challenge," he said.
Amadi warned that anyone who violated the regulation would be punished.
"NESIS regulations are about certain rules; all the utilities have key reporting that tells you interruptions and durations, when they file reports to us.
"It shows that the power is interrupted longer than necessary. We have a division called the engineering and safety division headed by a commissioner that sees to it that regulations are met.
"But what matters is the quality of your regulation, whether you are incentivising the utilities, whether you have created a framework that tells you that something is not being done," he said.
He commended the Technical Working Group (TWG) on their thorough effort to draw from various codes and standards available in the Nigeria Electricity Supply Industry (NESI) and several international standards.
He urged participants and the general public to make necessary suggestions, contributions and comments as they would be highly considered.
Meanwhile, NERC Commissioner, Engineering, Standards and Safety Division, Mrs Mary Awoloku, said that the task of drafting NESIS regulation was assigned to the TWG.
Awoloku said the TWG was mandated to produce a live document sufficient to give all levels of professionals' guidance to practice in the supply and installation of electrical power and equipment.
She applauded members of the TWG for the work done toward the development of the final draft of the NESIS regulations. (NAN)