The New Partnership for Africa's Development (NEPAD) has pledged Togo on regulatory frameworks in the area of the advancement of science, technology and innovation in the country.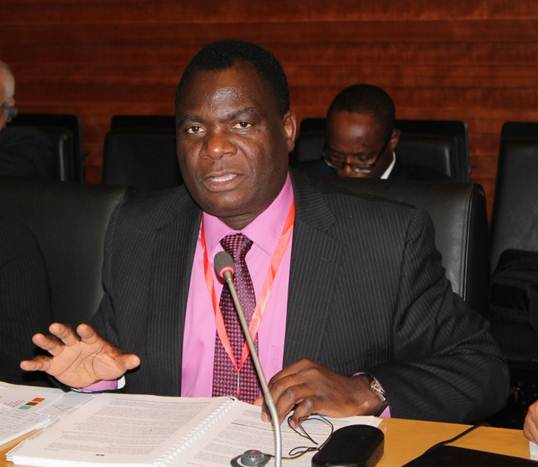 A high-level advocacy team led by Prof. Aggrey Ambali, who represented the Chief Executive Officer (CEO) of NEPAD Agency and the Michigan State University, expressed the availability of NEPAD Agency to support the work that is being done in Togo to advance science, technology and innovation.
The team encouraged Togo authorities to work towards the adoption of the revised biosafety laws in order to allow Togolese scientists to properly carry out research as well as safely use new technologies to address development challenges in the country.
Ministers from the ministries of Environment, Agriculture and Higher Education and Scientific Research met with the NEPAD team to discuss what needs to be done in order to activate the process of adoption of the revised biosafety law by the National Assembly of Togo.
Responding, the Ministers commended the team, particularly NEPAD Agency for the initiative to build capacity of Togolese regulators as well as the roles being played by the Agency to support the country, especially in agricultural development and capacity building areas.
It could be recalled that Togo signed the Cartagena Protocol on Biosafety in July 2004 and passed a biosafety law in January 2009. Togo was also the fifth African country to sign the Nagoya Kuala Lumpur Supplementary Protocol on Liability and Redress in September 2011. This paved the way for the revision of the "Loi N°2009-001 du 06 janvier 2009 portant Prévention des Risques Biotechnologiques au Togo".
Also, NEPAD Agency – the African Biosafety Network of Expertise (ABNE) provided technical and material support to local consultants to review the investor-unfriendly biosafety law. The draft revised biosafety law was successfully completed in 2013. A stakeholders' meeting was organised in 2014 to validate the revised draft, with technical support from the Network.
According to NEPAD, the draft revised bill, including the implementing regulations, are ready for submission to the Parliament.
By Abdallah el-Kurebe