The National Emergency Management Agency (NEMA) has advised residents of Ekiti State to take precautionary measures to avert the flooding predicted to occur in the state later this year.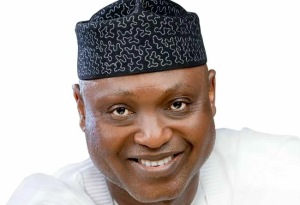 The NEMA Head of Operations in Ekiti and Ondo states, Mr Kadiri Olanrewaju, gave the warning during a sensitisation rally at Oja-Bisi, Oja-Oba and Fayose markets on Wednesday, May 10, 2023, in Ado-Ekiti, the Ekiti State capital.
Olanrewaju said that the forecast by relevant agencies had named Ekiti among the states expected to experience flooding based on increased volume of rainfall.
He said that most local government areas in the state were flood-prone with high risks due to sessional rainfall.
The NEMA chief added that educating the traders on the risk of flood in different languages such as English, Pidgin, Igbo, Hausa and Ekiti dialect was the objective of the rally.
He said, "Every one of us has witnessed the recent floods in Nigeria, which claimed lives, displaced thousands of people as well as destroy properties worth millions of naira.
"Floods cause widespread ecological dislocation.
"Therefore, it has become necessary for communities, individuals and authorities to take proactive measures.
"We need to believe that prevention is better and cheaper than cure, as well as consider climate change issues more seriously."
Olanrewaju urged Nigerians to obey warnings by the Meteorological Department on the impending flood, noting that it would go a long way in reducing the impact of the flood.
In the same vein, the General Manager, Ekiti State Emergency Management Agency, Mr Jide Borode, advised traders to shun the habit of dumping refuse in the drains.
Also, the Director, Ekiti State Fire Service, Mr Andrew Famosaya, urged Ekiti residents to stop illegal falling of trees.
He said that rather residents should cultivate the habit of tree planting to stop deforestation, which could result to flooding.
By Bolanle Lawal