Nigeria has updated its emission inventory from three gases to now cover 11.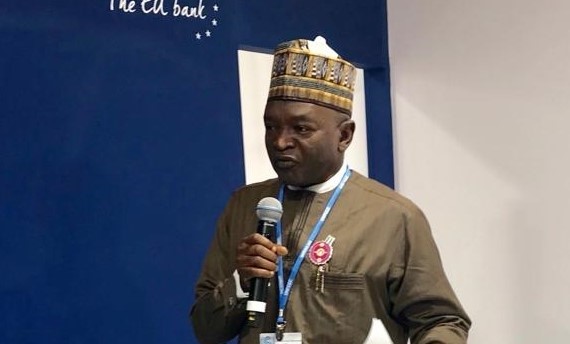 The nation's Intended Nationally Determined Contribution (INDC) covered emissions for Carbon dioxide (CO2), Ammonium (NH4) and Nitrous oxide (N2O) but the updated emission inventory as reflected in the revised Nationally Determined Contribution (NDC) now covers 11 pollutants.
These 11 pollutants include short-lived climate pollutants (black carbon), greenhouse gases (Carbon dioxide or CO2, Methane or CH4, Nitrous oxide or N2O, and Hydrofluorocarbons or HFCs) and air pollutants (Particulate matter of PMs, Nitrogen oxides or NOx, Sulphur dioxide or SO2, Ammonia or NH3, Oleoresin capsicum or OC, Non-methane volatile organic compounds or NMVOCs and Carbon monoxide or CO).
Minister of Environment, Dr Muhammad Mahmood Abubakar, disclosed in the Interim Report of Nigeria's updated NDC submitted to the United Nations Framework Convention on Climate Change (UNFCCC) on Thursday, May 27, 2021 that the interim updated NDC represents significantly enhanced ambition.
He stated: "In developing Nigeria's updated NDC, substantially larger volume of information is available. This information changes both the estimates of greenhouse gas (GHG) emissions in Nigeria (historically and for the baseline projection) and the GHG mitigation potential of particular GHG reduction measures. We have updated the base year for the GHG assessment from 2010 to 2018."
According to him, in the revised NDC, GHG emissions projections have been refined and recalculated, using updated and improved estimates of key parametres such as GDP growth, and the economic impact of the coronavirus pandemic.
"For example, GDP growth from 2015 to 2021 was less than previously projected and adjusted growth projections for the 2021 to 2030 are now available," the minister added.
He underlined the nation's commitment to raising climate ambition through its 2021 NDC update, adding that the updated NDC would include an enhanced contribution by the waste sector.
The 2021 NDC update, Dr. Abubakar noted, would also cover the water resources sector, an area not included in the 2015 NDC.
To implement the unconditional contribution announced in the 2015 NDC, he stated that government made several policy commitments such elimination of kerosene lighting by 2030, greater uptake of bus rapid transit, and a 50% reduction in the fraction of crop residues burnt by 2030.
While saying that government approved the National Action Plan on Gender and Climate to mainstream gender across all sectors, the minister acknowledged the support of the NDC Partnership, United Nations Development Programme (UNDP) and other development partners in supporting enhancement programmes as part of the NDC update.