In supporting the implementation of the Nigerian Sustainable Banking Principles (NSBP) which was launched in 2012 and strengthen the impact on the social and environment principles, the Nigerian Conservation Foundation (NCF), with the support of World Wildlife Fund (WWF) and Central Bank of Nigeria (CBN) hosted a tw-day workshop on "Assessment of the Environmental and Social Principles of the Nigerian Sustainable Banking Principles" which held from September 7 to 8, 2022, in Lagos.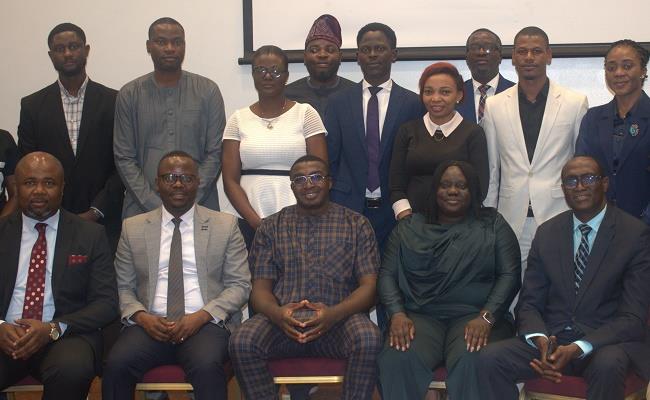 The objectives of the workshop include acknowledging efforts towards achieving the goals outlined in the Nigerian Sustainable Banking Principles 10 years after; learning from good practices from the presenters and discussants; disseminating the results of successful environment programmes by players in the financial sector; peer review and experience sharing and; identify areas of synergies to help in future tasks, and engaging stakeholders and experts in the fields of biodiversity conservation and environmental management.
In a presentation on "Policies and Priorities to Support Sustainable Banking Principles", Dr. Aisha Mahmood, Special Assistant to the CBN Governor on Sustainable Banking, highlighted the business case for sustainability.
She said: "Sustainability is a win-win solution that connects people, planet and the economy. As a result, today's businesses are increasing profits, decreasing their environmental footprint and improving 'quality of life' for employees, customers and communities."
She went on to demonstrate how businesses should not be only about profiteering, dividends and margins, but an equation balance of making profit, yet caring for the people and environment.
The keynote speech, delivered by Mr Roosevelt Ogbonna, Managing Director of Access Bank Plc, represented by Mrs Omobolanle Victor-Laniyan, titled "The Nigerian Sustainable Banking Principles: Catalyst to Achieving Nature Positive Status" examined the implementation of the Nigerian Sustainable Banking Principles through the lens of Access Bank Plc.
He said: "Sustainability is a philosophy and value system that says organisational activities must not only benefit its staff and shareholders, but also its customers and the wider economy, while at the same time preventing, or at least minimizing, any undue effects on society and the natural environment."
Mr Ogbonna added that the benefits of implementing the NSBP include increasing revenues, building intangible assets, reducing risks and reducing costs.
He identified capacity building as one of the major solutions to drive NSBP.
Ogbonna added: "Build knowledge and capacity of stakeholders (both internal and external) on sustainability at all levels to enable them understand the concept and consciously integrate into business processes."
Director General of NCF, Dr Joseph Onoja, revealed that the focus of the workshop is the environmental and social impact of the NSBP, adding that one of the purposes of the workshop is to observe the implementation, challenges, gaps and opportunities in the principles.
He said: "NCF is engaging in this process so that we will see where we can plug in, bring expertise from within and abroad and offer necessary support.
"Green Recovery Nigeria initiative is one of the programmes of NCF that can help realise some of the objectives of NSBP."
He concluded by affirming that the Foundation will be available to provide support to financial institutions and other sectors always."
Mr Orji Udemezue, CEO, Flame Academy and Consulting Limited, speaking on "Environmental and Social Footprints in Banks' Operations", said there is widespread commendable progress by most banks by paying more attention on energy consumption, carbon footprints, waste management, paper usage and water management – An area of success on the NSBPs is that Nigerian banks are now being sustainability certified by global authorities in sustainable development.
He further highlighted that: Sustainability is a journey. It's not a destination; Employee development is important to drive sustainability; Nigerian banks must develop a roadmap to achieve their sustainability agenda; Monitoring and assessment is very important to ensure effectiveness of sustainability strategy.
The Nigerian Sustainable Banking Principles are Environmental and Social Risk Management; Environmental and Social Footprint; Human Rights; Women's Economic Empowerment; Financial Inclusion; Environmental & Social Governance; Capacity Building; Collaborative Partnerships; and Reporting.
In attendance were Dr. Johanna Dichtl, PRB Implementation Support Manager, UNEP FI; Ms. Magaret Kuhlow, Global Finance Practice Leader, WWF International; Mr. Haruna Mustafa, Director, Banking Supervision Dept, CBN, represented by Deputy Director, Ms Jane Aihevba; Dr. Eugene Itua, CEO of Natural Eco Capital; representatives from the Commercial and Development Banks, Discount Houses and other stakeholders.