In a bid to further the objective of Green Recovery Nigeria (GRN) initiative, a reforestation programme instituted by the Nigerian Conservation Foundation (NCF), the Pernod Ricard Nigeria has partnered NCF on tree planting across the Southwest.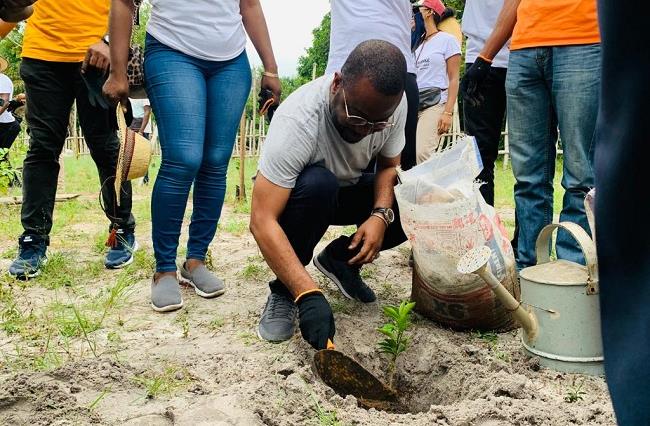 As part of its Sustainability & Responsibility (S&R) agenda for the year 2022, Pernod Ricard Nigeria in collaboration with NCF planted 2,000 tree seedlings at Old Oyo National Park, Sapateri, Oyo State; Pan-Atlantic University, Ibeju-Lekki; Omo Forest Reserve, J4, Ogun State; Lagos Business School, Lekki; and to be rounded up at Lekki Conservation Centre, Lagos.
The tree planting exercise in Ogun, Oyo and Lagos states commenced some weeks ago and was concluded on Thursday, June 16, 2022, at Lekki Conservation Centre. Mr. Sola Oke, Managing Director of Pernod Ricard Nigeria led his team in the exercise, while Mr. Uchenna Achunine, Director of Business Development & Communications, received the team on behalf of the Director General of NCF.
Some of the tree seedlings planted include Shea Butter – Vitellaria paradoxa, Cashew – Anacardium occidwntale, Parkia (Locust beans) – Parkia biglobosa, Mango – Mangifera indica Queen palm, Golden palm, Mango, Sour sop, Citrus, Native apple, and Eucalyptus, among others.