The Nigerian Conservation Foundation (NCF), in collaboration with the Cross River State Forestry Commission (CRSFC), has secured funding from the Governors' Climate and Forests Task Force (GCF) to execute a project aimed at curbing carbon emission.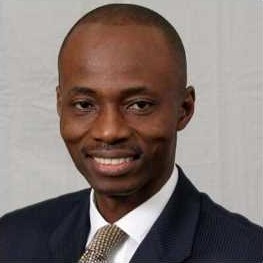 The NCF and CRSFC accessed recently $65,000 from the GCF's Governors' Climate & Forests Fund (GCF Fund) to actualise a project titled: "Strengthening of Forest Carbon Assessment and Monitoring System for Cross River State, Nigeria."
The goal of the initiative, according to Adeniyi Karunwi, Director General of the NCF, is to improve Forest Carbon Enhancement (FCA) and other low carbon emission pathways and monitoring in Cross River State in compliant with the United Nations Framework Convention on Climate Change (UNFCCC) decisions.
The GCF is a sub-national collaboration between 29 states and provinces from Brazil, Indonesia, Ivory Coast, Mexico, Nigeria, Peru, Spain and the United States. Over 25% of the world's tropical forests are in GCF states and provinces, including more than 75% of Brazil's and more than half of Indonesia's.
The GCF Fund, a non-profit climate finance facility established by the GCF, began operations in 2013 through a generous grant from the United States Department of State.
The GCF seeks to advance jurisdictional programmes designed to promote low emissions rural development and reduced emissions from deforestation and land use (REDD+) and link these activities with emerging greenhouse gas (GHG) compliance regimes and other pay-for-performance opportunities.
Karunwi states: "The GCF focuses on all aspects of efforts to reduce emissions from deforestation and establish lasting frameworks for low emissions development. It facilitates the exchange of experiences and lessons learned across leading states and provinces; synchronises efforts across these jurisdictions to develop policies and programmes that provide realistic pathways to forest-maintaining rural development; supports processes for multi-stakeholder participation and engagement; and seeks financing for jurisdictional programs from a range of sources, including pay-for-performance public finance, emerging carbon markets, and ongoing efforts to de-carbonise agro-food supply chains."
He lists the objectives of the project to include:
Developing forest monitoring plan and establishment of a sufficient number of sample plots to estimate carbon stocks to an uncertainty level of 10% of the mean at a 90% confidence interval.
Installing and assess supplementary Permanent Sample Plots (PSPs) in Cross River State.
Carrying out research of wood density data and production of database for Nigerian species.
Identifying the most appropriate biomass equations, including validation of existing regional Allometric Equations (AEs) and/or conversion of existing volume of AEs to biomass functions.
Producing standard operations manual, based on initial manual developed by Winrock International and Cross River State Forestry Commission.
Training staff on carbon stock sampling, Permanent Sample Plots establishment and monitoring including data analysis