The Nigeria Centre for Disease Control (NCDC) has advocated for Water, Sanitation and Hygiene (WASH) standard in the Primary Health Care Centres (PHCs) nationwide to curb disease outbreaks.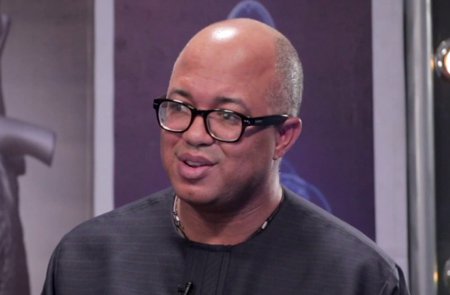 Dr Tochi Okwor, NCDC's Head of Infection Prevention and Control Lead, made the call on Thursday, February 4, 2021 in Abuja.
Okwor spoke at the presentation of findings from the assessment of WASH services in PHCs in the Federal Capital Territory (FCT).
The assessment was conducted in Sept. 2020 by Nigeria Health Watch and EpiAFRIC to gather relevant information to improve WASH in healthcare facilities in Nigeria.
The goal of the assessment was to determine the availability and functionality of gender-sensitive and people-friendly services in PHCs in the FCT and further develop a report to be used to increase awareness for WASH services at all PHCs.
It was also to reinforce adherence to policy that ensures that primary healthcare facilities meet minimum standard requirements for primary health care in line with the Federal Ministry of Health's guidelines.
"It is that comprehensive approach that brings close to home preventive, curative, maternal and child health services,'' she stressed.
According to her, WASH is about equity and justice. Often time, the people that need it are those that cannot provide it for themselves.
She appealed to state governments to assist in providing their people with standard WASH in their respective states.
In his contribution, Mr Akinola Kabiru of the Federal Ministry of Environment said the country needs a stronger inter-sectoral collaboration to improve WASH services not only in PHCs.
Kabiru said that this was important because effective WASH services in health facilities could curb disease outbreaks.
Dr Iwot Ndaeyo, the Acting Executive Secretary, Health and Human Service Secretariat, FCT, called for the political will to implement the findings of the assessment.
"Implementation of finding is dependent on political will.
"We appreciate the good job Nigeria Heath Watch is doing and we hope that the necessary authorities will look into this and do the needful,'' Ndaeyo said.
Ms Christie Inegbeboh, Programme Officer Health, TY Danjuma Foundation, called on the private sector to collaborate with government in upgrading existing PHCs rather than building new ones.
In her Welcome Address, Mrs Vivianne Ihekweazu, Managing Director, Nigeria Health Watch, noted that majority of population did not have access to WASH services.
This, according to her, poses a bigger problem especially now that the country was faced with the Coronavirus pandemic
Ihekweazu said that one of the objectives of the assessment was to provide evidence for action to drive improvement in the provision of WASH services in PHCs in the FCT.
Mrs Ugonna Adeosun, Research Manager, EpiAFRIC, also noted that WASH activities were very critical to PHCs, adding that the assessment was carried out using both quantitative and qualitative questionnaires.
By Abujah Racheal